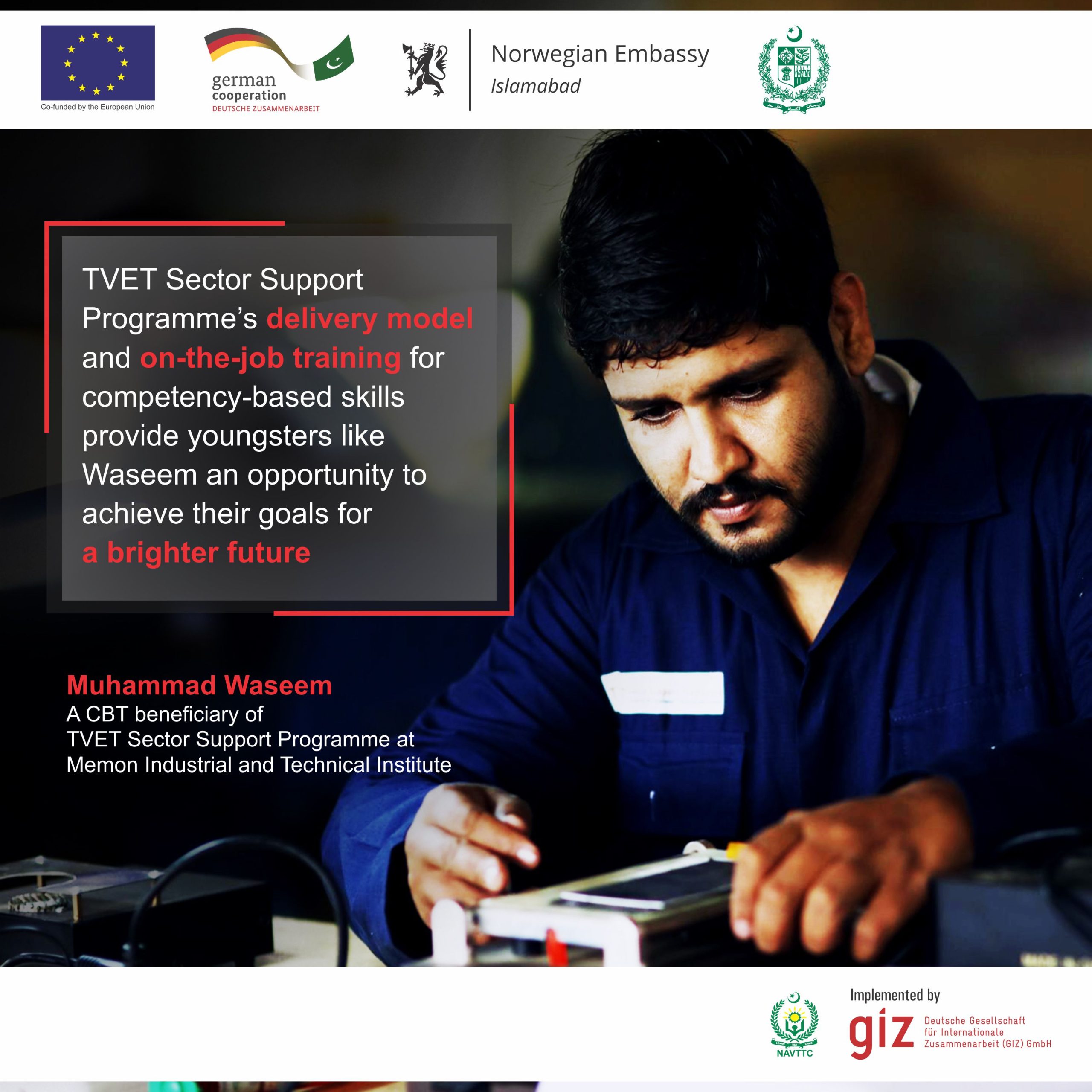 The twilights begin with the self-initiative
Every great dream begins with a dreamer. But for a dreamer to keep on pursuing his dream in the face of adversity is a tough goal to achieve. For Muhammad Waseem of Karachi, it was the same, a case of perseverance and dedication. Waseem's father passed away in an accident when he was only a couple of months old. He only had his diabetic mother to take care of him and he only wished to become her caretaker one day. In all this misfortune, Waseem never lost hope. His hope kept him going in the face of hardships and tough situations. As Waseem grew up, he only thought of making her mother's life better, knowing that it is only possible if he's financially stable.
The only way to succeed in life is to find your passion. Luckily for Waseem, he was always passionate about mobile phones. He adored this little gadget and was amazed by its smart capabilities. As he grew fond of this gadget, he started working at a mobile repair shop to stay connected to something he loved working with. As time went by, he was able to make end meets with whatever income he used to get from working at the shop. But Waseem knew that he was missing something. Your passion leads the way and that is exactly what happened when Waseem came to know about a mobile technician training course at the TVET Sector Support Programme supported Memon Institute of Industrial Training (MITI). TVET Sector Support Programme (TVET SSP) is funded by the European Union, the Federal Republic of Germany and the Royal Norwegian Embassy and is implemented by the Deutsche Gesellschaft für Internationale Zusammenarbeit (GIZ) GmbH in close collaboration with the National Vocational and Technical Training Commission (NAVTTC) as well as provincial Technical Education and Vocational Training Authorities (TEVTAs) and private sector organizations.
As soon as he found out about the course at MITI, Waseem knew that this place was meant for him. He knew that if he somehow made it to this institute, it would change his life. He enrolled himself in MITI for a Mobile Technician course that spanned 6 months as well as did a month-long on-the-job training at another shop, as part of the training. In Waseem's own words, "I gained valuable knowledge when I joined MITI, something that I was missing when I was working at the mobile shop". Waseem was excited to learn something new every day and his passion grew with every passing day.
Dedication is nothing without determination and hard work. The trainers and instructors at MITI realised Waseem's dedication and were so helpful that they even helped and guided Waseem whenever he faced difficulty in solving a mobile phone-related problem at the shop where he used to work. Waseem knew about some other institutes as well where they taught mobile-related courses, but he found the best teachers at MITI. He knew that his financial responsibilities won't let him pursue further studies after matric. Waseem was dedicated and committed to becoming an expert mobile technician. Finally, his dedication paid off when he set up his own little mobile repairing shop and started earning decent money.
TVET Sector Support Programme's delivery model and on-the-job training for competency-based skills provide youngsters like Waseem an opportunity to achieve their goals for a brighter future. Employment opportunities are also created due to great initiatives like TVET, playing a very positive role in the economic development of the country.