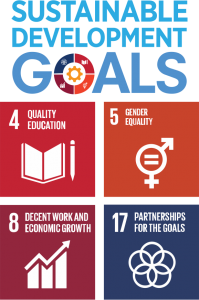 Working towards achieving sustainable development goals
At the Sustainable Development Summit on 25 September, 2015, UN Member States adopted the 2030 Agenda for Sustainable Development, which includes a set of 17 Sustainable Development Goals (SDGs) to end poverty, fight inequality and injustice, and tackle climate change by 2030.The new goals are more inclusive ensuring Governments involving businesses, civil society and citizens — and business has to play a very important role in the process.
As a signatory to sustainable development goals 2015-2030, the govt. of Pakistan is committed towards achieving MGDs and SDGs. Pakistan 2025: One Nation, One Vision is core strategic document by planning commission with ultimate goal envisioned for Pakistan to be one of the 10 largest economies in the world by 2047. Several elements in there meet millennium development goals (MDGs) and sustainable development goals (SDGs). Growth, governance, entrepreneurship and knowledge economy are key amongst these. All of these are directly related to growth in TVET sector.
The right to education, principles of equity, inclusiveness, quality and the importance of lifelong learning are the integrals of Technical and Vocational Education and Training (TVET). TVET system helps in learning skills that substantially increases the number of youth and adults with relevant competencies for employment, decent jobs and entrepreneurship, and to eliminate gender disparities in education.
The recently adopted revised UNESCO Recommendation Concerning Technical and Vocational Education and Training (TVET) at the UNESCO General Conference in November 2015 also recalls Member States' effort to promote TVET in light of the 2030 Agenda for Sustainable Development.
SDGs and TVET
TVET Sector Support Programme embarks its emphasis on skills for work and entrepreneurship which presents the programme an opportunity to reassert TVET's role in the 2030 sustainable development agenda. TVET goals once achieved will also contribute significantly to Vision 2025. PSAF will provide influential platform to execute an incorporate Vision 2025 goals and SDGs in Punjab.
The following four goals are directly related to TVET programme.
Quality Education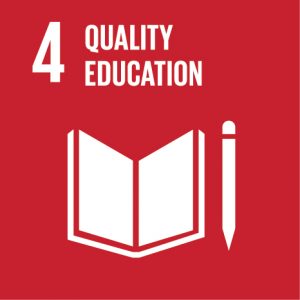 Obtaining a quality education is the foundation to improving people's lives and sustainable development. Basic literacy skills have improved tremendously, yet bolder efforts are needed to make even greater strides for achieving universal education goals.
The following activities of program directly contribute to SDG 4:

working on training and capacity building of teachers, trainers and students for skills learning
is ensuring the development and implementation updated and new curricula to take economic, social, and environmental dimensions of sustainable development into account
is making Education for Sustainable Development an integral part of training of leaders in business, industry, trade union, non-profit and voluntary organizations, and in public services
Gender Equity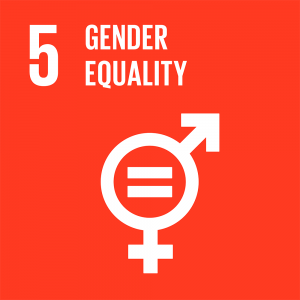 Achieve gender equality and empower all women and girls
Providing women and girls with equal access to education, health care, decent work, and representation in political and economic decision-making processes will fuel sustainable economies and benefit societies and humanity at large.
The following activities of program directly contribute to SDG 17:

Providing infrastructure facilities for conducive learning environment
Providing training opportunities to women in traditional and non-traditional skills
Providing training for access to better economic opportunities
Decent work and economic growth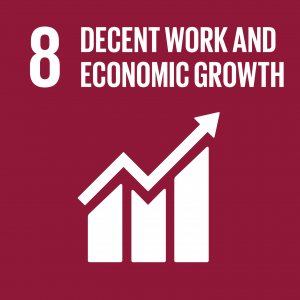 Sustainable economic growth requires societies to create the conditions that allow people to have quality jobs that stimulate the economy while not harming the environment. Job opportunities and decent working conditions are also required for the whole working age population.
The following activities of program directly contribute to SDG 8:

Providing skills upgradation to keep workers' skills up to date with new demands, especially in the context of green economy.
Improving the match between classroom and workplace learning environment
Involving the private sector, trade unions and employers' associations in designing TVET to ensure its relevance to industry needs.
Partnerships for the Goals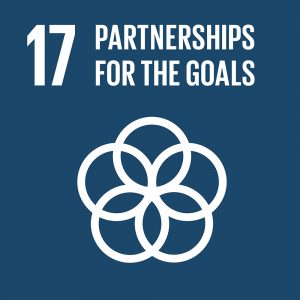 Strengthen the means of implementation and revitalize the global partnership for sustainable development
Successful sustainable development agenda requires partnerships between governments, the private sector and civil society. Review and monitoring frameworks, regulations and incentive structures that enable such investments must be retooled to attract investments and reinforce sustainable development. National oversight mechanisms such as supreme audit institutions and oversight functions by legislatures should be strengthened.
The following activities of program directly contribute to SDG 17:

Promoting basic skills (e.g. literacy, numeracy) as the foundation of flexibility, employability and further learning throughout life
Increasing the capacity of education and training systems through institutional strengthening
Supporting in issuance of national certificates to provide basic skills for enhancing the national skills base.
Supporting education for entrepreneurship skills to promote the launch of new enterprises and self-employment directly and indirectly related to the green economy
PSAF is established on the model of working closely with government institutions and executing partners