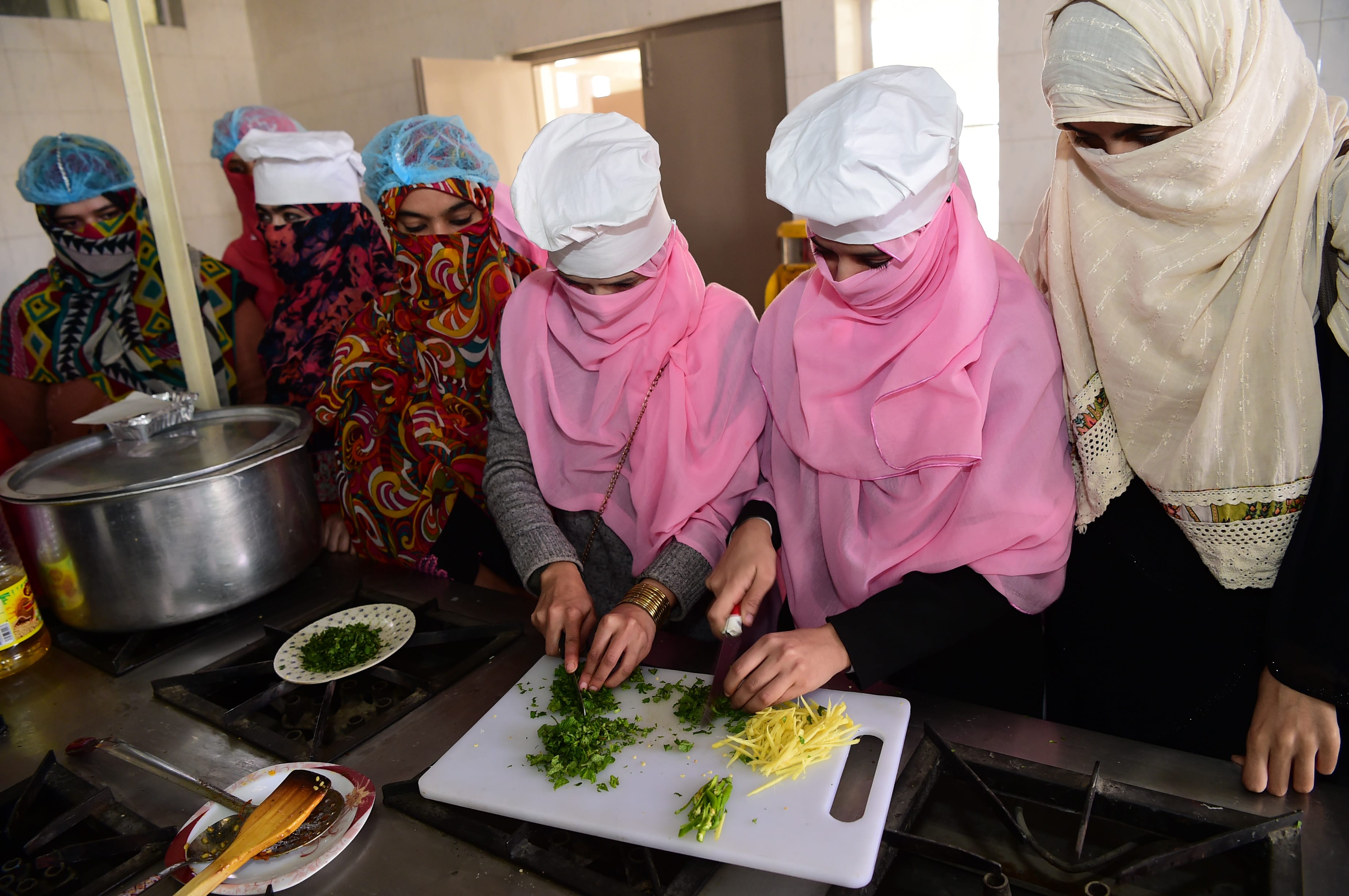 By Sheher Bano
Education economist Ali Ansari once said: "Imparting education that enhances and challenges the cognitive abilities of students is critical to increasing labour productivity and creating a workforce that has the capability to innovate, problem solve, think critically and adapt to new technologies and circumstances."
It was with this purpose that training courses were offered, at Vocational Training Centre, Quetta, under a special training fund for Sindh and Balochistan, which was set up by the TVET Sector Support Programme, under the fund provided by the European Union, Germany and Norwegian governments to ensure employability of 18,000 men and women in Sindh and Balochistan.
"A total of 180 girls are enrolled in these trades," inform Sana Durrani, Principal of the centre.
The 32-year old Ghulam Fatima, a Niazi Pathan and married with 5 children, is a senior yet the most competent student of BWBA. Educated till matriculation, she faced first resistance from her 16 years old son, when she applied for the cooking course. Seeking a bypass, she would reach her parents' home and then from there she would come to the institute.
During her on-the-job training (OJT) at 'Ten Eleven', a restaurant in the area, Ghulam Fatima was offered a job, but she refused. "It was a 12 hours job (11.00am-11.pm), which I couldn't do."
She started a business of cooking and selling biryani from home hushhostelistanbul.com with her two course mates. "We are serving 40 orders of Biryani daily @ Rs 120/pack. We are also applying at NIC (National Incubation Centre) registration as a start up. I am trying to transfer the business sense to my daughter which I couldn't get in my time, she added.
"With no prior concept of entrepreneurship, these fresh girls now have understood the concept", opines Sana Durrani.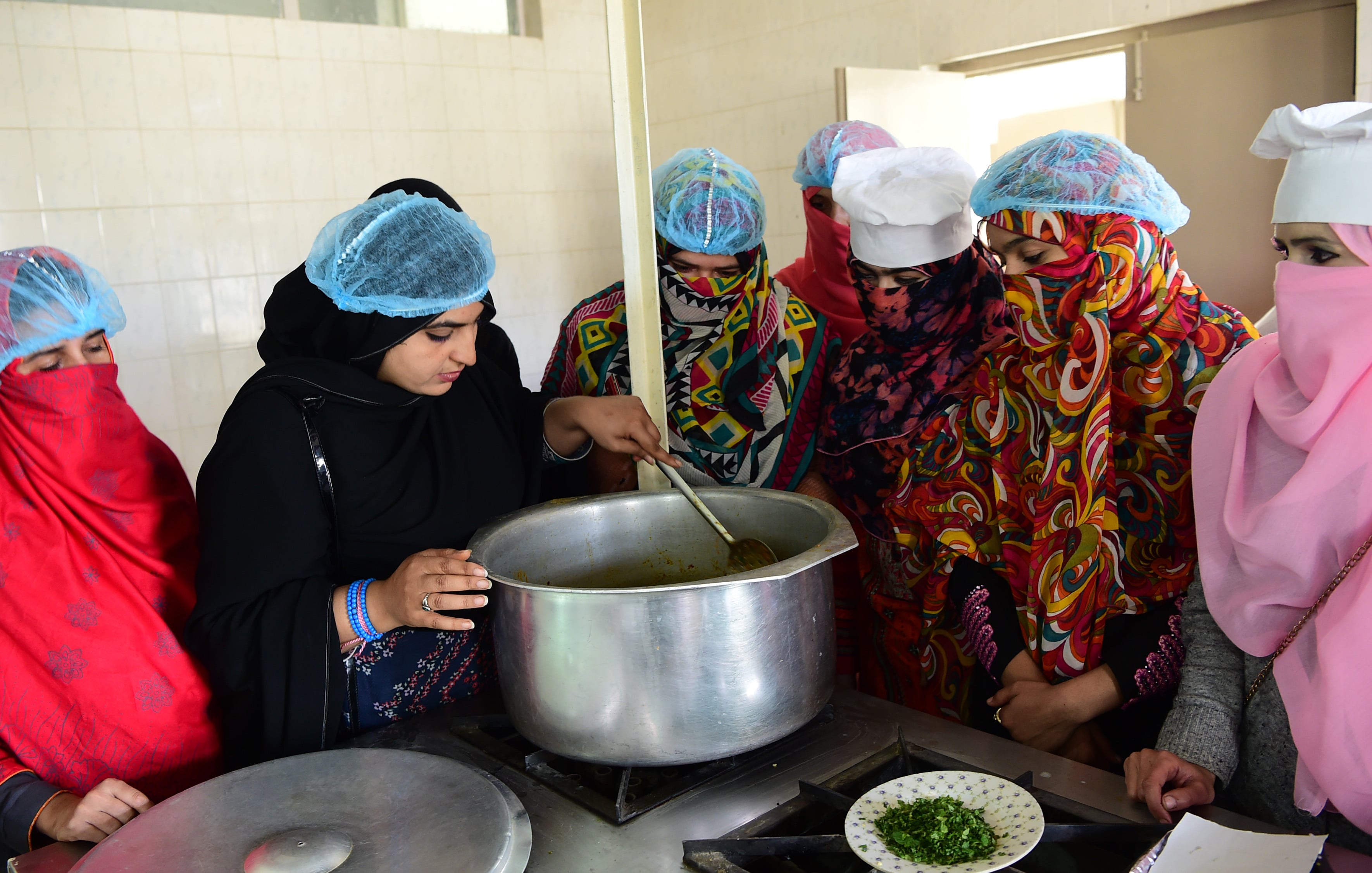 The 40-year old Khadija and 35-year old Sabra are the biryani business partners of Ghulam Fatima.
"With no permission Situs Slot Gacor from my father, I did the course with the support of my brother and mother. I didn't tell my father about my OJT," says trainee Sabra, who is educated till 8th grade.
A confirmed bachelor, for Khadija, it was a jolty decision to tread a different path.
"I was not allowed to continue my education, but I was determined to do the course. I also knew I will receive a clear "NO" for OJT so I wore Burqa, which I usually don't wear, to do OJT at Ten Eleven. It was a thrilling experience filled with fear for not being caught by my brothers, due to which I had difficulty in fussing on work. But it improved my confidence. Now I earn around Rs 5,000 from Biryani business."
What would happen, had your brothers seen you there? "I don't know what they would have done with me. But had I been caught in the restaurant by them, I would have died there and then," she gave a dim smile.
"In our area, usually men do shopping. When I started this business, they would say "see that woman is standing in a shop." said smiling Ghulam Fatima, and Khadija while looking Slot Online Terbaru at her said laughingly, "She has changed the trend."