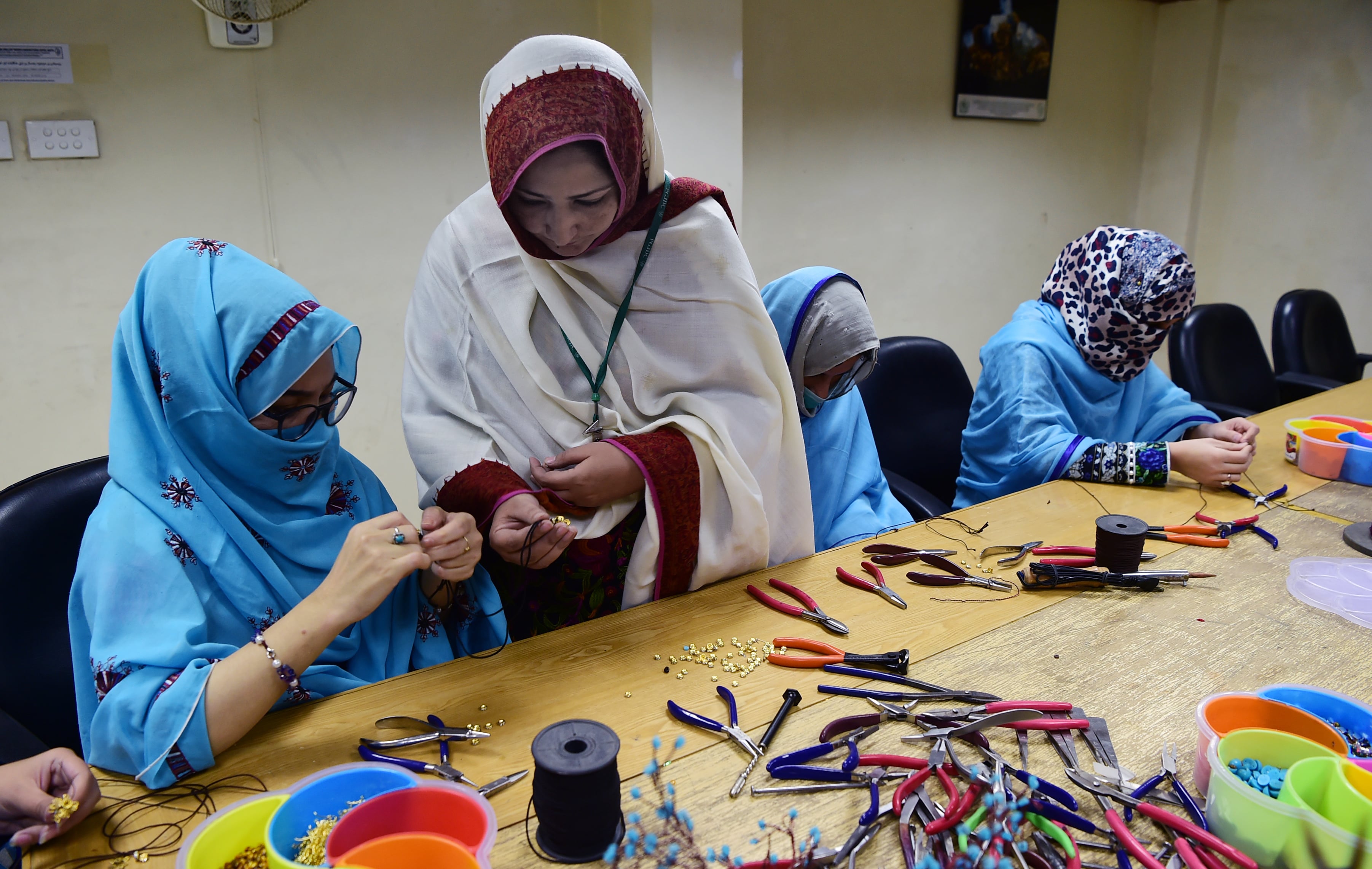 By Sheher Bano
Farheen Agha is the first qualified, nationally certified assessor of gemstones in Balochistan and working as Lapidary In charge at the Gems & Jewellery Training and Manufacturing Centre (GJTMC), Quetta. With her double MA and 14 years' experience, young Farheen had to work very hard to reach this position.
"Here job opportunities for women are scarce. Awais Ghani, the ex-Governor of Balochistan opened a Gems Cutting Centre at Sardar Bahadur Khan (SBK) University to empower women. I did courses in gemstone faceting and carving from that centre."
Then Pakistan Gems and Jewellery Centre sent the passed-out students to Fatima Jinnah Women University, Rawalpindi, where Farheen did fashion jewellery designing course. Later she did an advance course from Maryala Centre, Islamabad, in CADCAM jewellery designing, learning the computer aided designing. After coming back, she did four-year internship at SBK
When GJTMC, Quetta started four trades in gemstone faceting, gemstone carving, fashion jewellery making (beads and wires) and gemology in teaching factory mode, she joined the centre as Lapidary In charge. The courses are offered under CBT (Competency Based Training) through a special training fund for Sindh and Balochistan to facilitate the training of 18,000 men and women in Sindh and Balochistan and assist them in finding employment after graduation.
Farheen's first challenge was to convince her parents who resisted their "only daughter" joining the stone grinding course due to the fear of gemstone dust damaging her health. "But I convinced them that I will keep my safety supreme," says Farheen.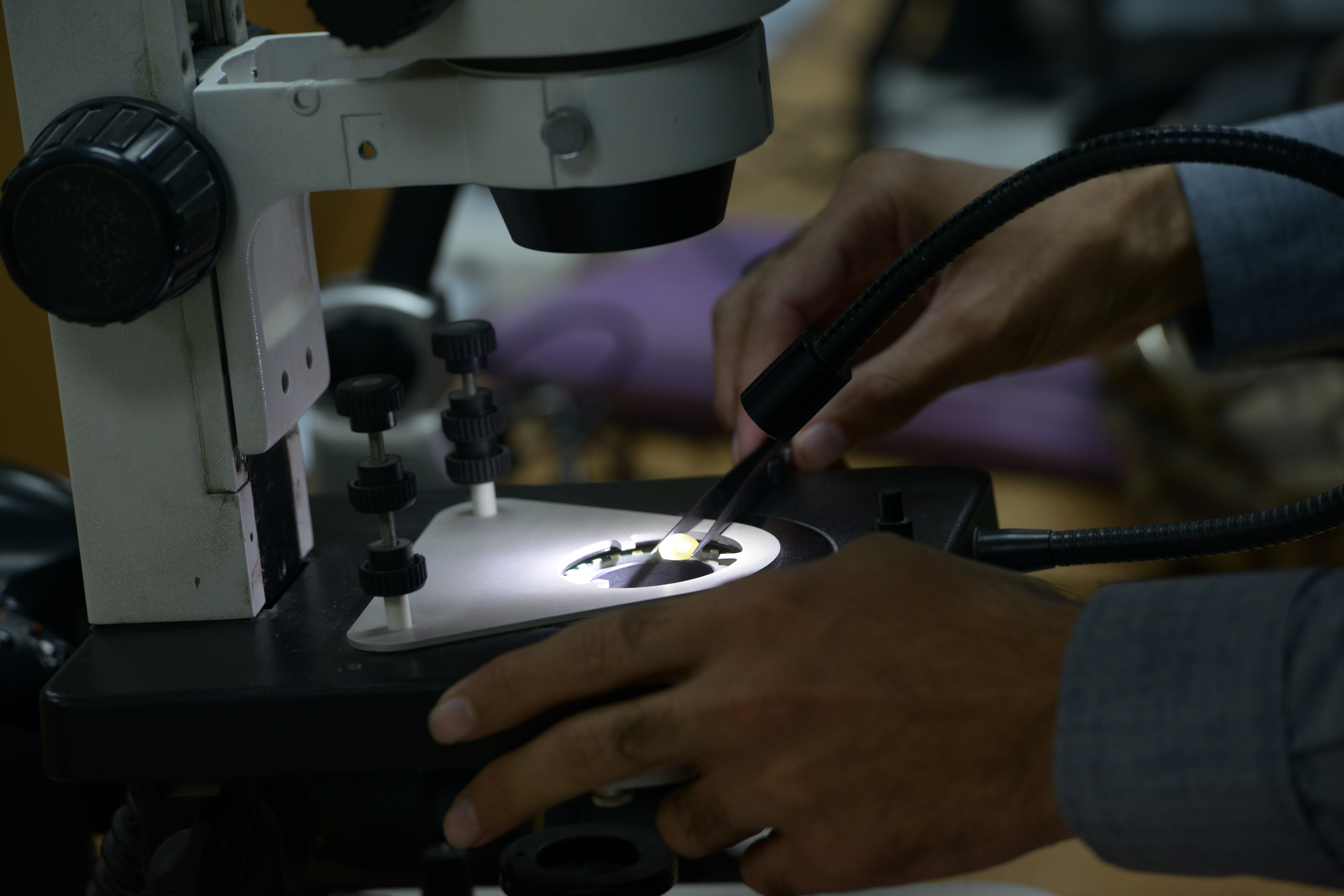 "Yes, there are risks involved in this work. The glitter from the gemstones and the gemstone dust emitted during faceting process can affect eyes. There is also a risk of minor injury from the fast-moving sharp faceting machine plate. We mitigate these risks by ensuring safety in the labs," says Bashir Agha, Principal of GJTMC."
Farheen as a motivator visited Baloch belt in Balochistan and Basti Punchayet, on Kasi road, where Hindu and Christian Community live. Majority of females here are engaged in sanitary work, a low paid job.
"It was a kind of marketing I did for these courses. With majority of the community members illiterate, it took me long to convince them, but now with little awareness it was overwhelming to see 5-6 girls from that community doing carving and fashion jewellery designing courses and are working from home, a success I cherish with pride."
According to Bashir Agha, Principal of the Centre, among the students, there are girls from Hazara community too, who face serious security issues, yet they manage to continue learning.
Kubra is one such trainee from the Hazara community, who is doing BS in Renewable Energy from Baluchistan Women's University and joined fashion jewellery designing course at GJMTC as a passion.
"The courses are a mix of theory and practical, where theme-based assignments are given," says Kubra, while adding: "In our community, parents don't allow girls to go alone, even for education, so I work here along with my sister. The provision of transport during the course has made our joining easy."
"Around 60% of Hazara community girls don't go out due to security reasons. A few months ago, there were incidents where passengers were forcibly taken out of the buses and were killed. But these brave trainees used to get off the bus, a few lanes earlier from the centre, and would reach here on foot by taking back lanes," Farheen added.