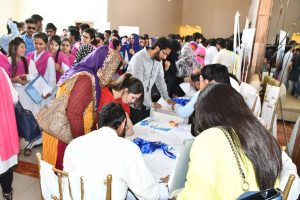 Lahore, Tuesday, April 17, 2018: Hundreds skilled persons, trained in various vocational training institutes of Lahore, were able to secure jobs in leading companies at at job fair organized at Quaid-e-Azam Industrial Estate (QIE) Lahore on Tuesday.
Punjab Vocational Training Council (PVTC) and QIE jointly organized a job fair, which was supported by the TVET Sector Support Programme (SSP), being funded by the European Union and the governments of the Germany and Norway.
As many as 40 noted industries including, manufactures, textile industry, and ecommerce set-up their recruitment sections at the job-fair. These companies conducted on-site interviews and short-listed candidates for different technical positions for the employment opportunities. Most of the graduates were either in their final phase of on-the-job technical training or had completed their training programs under the latest training system called Competency Based Training and Assessment (CBT&A).
These job fairs quickly track the position of TVET graduates in well-known organizations.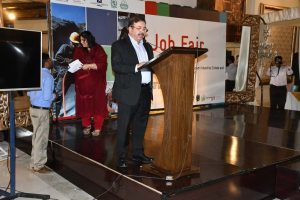 Speaking at the closing ceremony of the event President BOM QIE Mr. Farrukh Mahmood Butt appreciated the efforts of PVTC and TVET Sector Support Programme for providing a platform to bridge job seekers and recruiters to make the employment process more efficient and objective. The graduates expressed their gratitude to PVTC, QIE and TVET SSP for providing them with an opportunity to make their future bright and aware of the market employment trends.