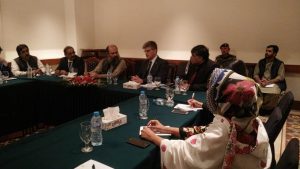 Quetta, October 23, 2018: Chief Minister Balochistan Jam Kamal Khan has underlined the importance of skills training and vowed that his government will leave no stone unturned to provide employable skills to the youth.
He expressed these views in a meeting with a delegation of European Union Delegation to Pakistan here on Tuesday. The delegation was led by Head of Cooperation EU Mr. Milko van Gool. Besides senior government representatives, national deputy of TVET Sector Support Programme Raja Saad Khan also attended the meeting.
European Union along with the governments of Germany and Norway is assisting the Government of Pakistan in reforming the technical education and vocational training (TVET) system in the country. A particular focus of the reform is being given to organizational development as well as provision of demand-driven employable skills in Balochistan.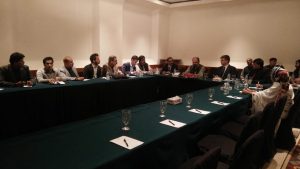 During this meeting, several points were agreed which includes the structure of Balochistan TEVTA, implementation of the Competency Based Training (CBT) system in the province, improved public-private partnership for demand driven training and facilitation of career counseling and job placement for the young men and women.
The chief minister agreed that there is an eminent need of a strong coordinating body to plan and monitor vocational and technical training, which is currently managed by the numerous departments. He also said that strengthening the Balochistan Technical Education and Vocational Training Authority (TEVTA) for improved governance system is imperative to streamline the TVET sector in Balochistan.
The EU Head of Cooperation Mr. Milko also assured the chief minister about the EU support, saying EU is committed to support the Government of Balochistan and have substantial plans underway to increase the portfolio of EU in Balochistan.
The chief minister appreciated the efforts and supports of the TVET Sector Support Programme, which is funded by the EU, government of Germany and Norway.