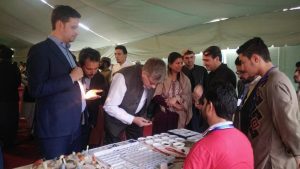 QUETTA October 24, 2018: Experts, leading industrialists and senior government officials here on Wednesday underlined the importance of quality technical and vocational education and training (TVET), saying it can help promote youth employment and reduce poverty in Balochistan.
They expressed their views at the annual meeting of Balochistan Skills Advisory Forum, which has been established last year in collaboration with the TVET Sector Support Programme. The Programme, which is funded by the European Union, Germany and Norway, assists the Government of Pakistan in reforming the TVET system.
The Balochistan Skills Advisory Forum was notified by the Labour and Manpower Department, Government of Balochistan in April 2018. The forum serves as a platform for stakeholders to discuss progresses, challenges and opportunities pertaining to TVET programmes and labour market and provide solutions. The forum also advocate the paradigm shift from the traditional methods of training and vocational education to Competency Based Training & Assessment (CBT&A)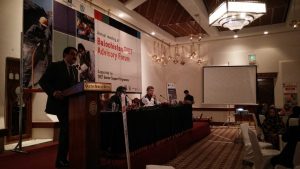 Additional Chief Secretary, Mr. Sajjad Ahmed Bhutta while speaking during the opening session of the meeting said that, "Technical and Vocational Education and Training (TVET) is an integral discipline of education, training and learning activity that helps beneficiaries secure skilled jobs or opt for self-employment".
Principal of Gems and Jewellery Training and Manufacturing Company (GJTMC) in Quetta, Mr. Bashir Agha, while speaking at the occasion, highlighted the support they have been provided by the TVET Sector Support Programme (SSP) in reforming and aligning their training methodologies to the nationally recognised training system of Pakistan. Mr. Agha termed the support of the TVET SSP as a game changer as the training providers now have to engage with industry to design and deliver training in partnership, introduce modern occupations for women and facilitate trainees in finding a job in the industry.
Speaking on the occasion Mr. Milko van Gool, Head of Cooperation European Union Delegation to Pakistan appreciated the achievements of the forum since its establishment. He said, "Creation of such forum will not only provide a platform for increased public-private partnership, but it also facilitates employment of TVET graduates through various means and ways.