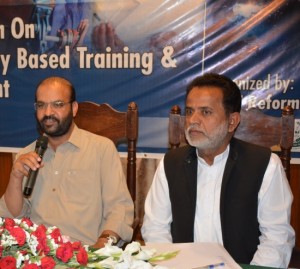 QUETTA, April 20, 2017: Technical and vocational education and training is a gateway for the economic prosperity of Baluchistan because it offers better employment opportunities to the youth.
Speakers made these remarks at a one-day orientation session on Competency Based Training and Assessment (CBT&A) organized by the Baluchistan Technical Education and Vocational Training Authority (BTEVTA) in collaboration with TVET Reform Support Programme, which is funded by the European Union and governments of Germany and Norway.
CBT&A is a new training approach in Pakistan, which ensures quality of the skills training and it meets the requirements of the job market. In this approach learners are trained through practical demonstrations and assessed based on their competence not only the theory which they learn in classrooms.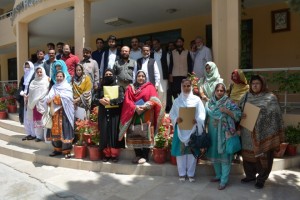 Speaking on the occasion, Director National Vocational & Technical Training Commission (NAVTTC) Zulfiqar Jatoi and Director BTEVTA Shah Dina Magsi termed the launch of CBT&A as a milestone aimed at producing better qualified skilled workforce for the job market.
They said that inclusion of industry would open opportunities of job for trained workforce.
The principals of various technical training institutes, instructors and representatives of civil society also participated in the session. Various instructors and graduates of CBT&A courses also shared their experiences with this new training approach.