KARACHI, April 27, 2017: "The implementation of Competency Based Training and Assessment (CBT&A) approach in true letter and spirit would open up avenues of decent employment for skilled workforce in the industry".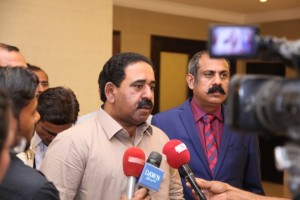 These remarks were made at an orientation session held on CBT&A in a local hotel by the Sindh Technical Education and Vocational Training Authority (STEVTA) in collaboration with the TVET Reform Support Programme, funded by the European Union and governments of Germany and Norway.
CBT&A is a new demand driven training approach in Pakistan, which ensures quality of the skills training and it meets the requirements of the job market.
Speaking as Chief Guest, Shahid Abdul Salam Thaheem, Special Assistant to Chief Minister Sindh and Chairman STEVTA made commitment on behalf of provincial government that vehement importance is paid for the promotion of the technical education and vocational training in the province.
Managing Director of Sindh TEVTA Muzaffar Ali Bhutto said that human resource development is the only effective tool across the globe for poverty alleviation which can be achieved through technical and vocational education and training.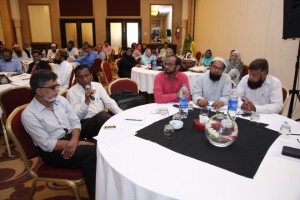 In his presentation, Nazir Channa, Director Operations of Sindh TEVTA highlighted the advantages of CBT&A and said that this is going to bring a paradigm shift in the delivery of technical and vocational education and training. Naeem Ahmed, Assistant Director of Trade Testing Board Sindh gave a detailed presentation on the assessment process. The President of Employer Federation of Pakistan Mr. Majeed Aziz also spoke at the occasion.
Candid discussion was held between participants from private and public sector institutes followed by question and answer session.