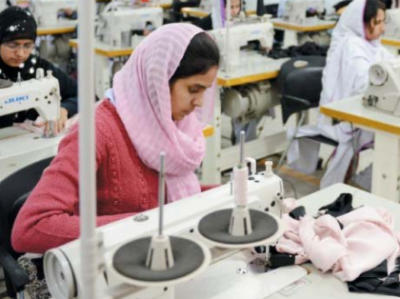 ISLAMABAD: Over the last few decades, we have frequently heard claims that we are about to be an Asian tiger – a term commonly used for the wonder economies of Southeast Asia such as Singapore, South Korea, Malaysia, etc.
Therefore, we need to analyse why we are yet to be there. Analysis cannot be conducted without considering the priority assigned by us to the most crucial resource, ie human capital. The following parameters amply reflect the above priority.
First, as per the latest Human Development Index of the United Nations, Pakistan ranks at 154 out of 189 with India at 131, Bangladesh at 133 and Sri Lanka at 72.
Second, the Millennium Development Goals (MDGs) were set by the UN in 2000 for 2015. Under MDG1, Pakistan was to achieve employment for all, however, we badly failed on this count.
MDG2 targeted 100% primary school enrolment, 100% education till grade 5 and 88% literacy rate. Even today, we are at least 60 years behind the first target as 5.1 million children are out of school and the literacy rate is only 58%.
Third, the campaign for MDGs was followed by another programme in 2015 called the Sustainable Development Goals (SDGs). They include no poverty, quality education, etc. As per the relevant Compliance Index, Pakistan is already at 134 with a score of 56.17 with India at 117 with a score of 61.92.
Fourth, although post-18th Amendment to the Constitution the education expenditure increased from $3.4 billion in 2010 to $9 billion by 2018, still only 35% of the children, who finish primary school, enroll in the middle school. Resultantly, the Global Human Capital Report of 2017, alarmingly, ranks Pakistan's human capital at 125 out of 130.
Read: Pakistan to become 23rd biggest economy by 2040: US intelligence report
Pakistan and other countries
In the last century, the world went through phenomenal advancement in science and technology. Many countries were able to deploy them effectively for accelerated development by investing in human capital, ie people.
Singapore, South Korea, Japan, China, etc achieved major transformations in short periods with special focus on producing required technicians and tradesmen through technical vocational education and training (TVET).
Singapore, since its inception in the 1960s, focused on developing its human resources. Thus, while in the 1970s, it was exporting textiles and basic electronics, in the 90s it was producing advanced electronics and other value-added products.
The 200 times increment in the education budget from 1959 till 2016 fully explains what fuelled the journey. When it comes to TVET, 65% of students, who study after secondary school, go to vocational institutes and polytechnics. No wonder that the latest World Bank Human Capital Index ranks Singapore at the top.
European economies, with a strong tradition of guild system, have also developed by focusing on TVET. Germany has been the industrial and intellectual hub of Europe since long and 51% of its workforce is trained in the TVET system.
India, while also realising its significance, has almost doubled its education budget from $48 billion in 2014-15 to $88 billion at present. Regarding TVET, it has targeted to create a skilled workforce of 110 million between 2015 and 2022.
The resolve has been further reinforced in its education policy of 2020. Orissa alone has skilled 1 million youth since 2016.
In Bangladesh, 14% of students receive TVET annually. Around 12% of its current education budget is allocated to TVET and seminaries along with a significant allocation for other fields of education.
Similarly, Sri Lanka with 150,000 youth taking TVET annually stands out vis-a-vis its population of only 21 million. In Pakistan, only 16% of children complete secondary education. Also, the annual enrolment in TVET institutions is around 0.5 million. Thus, only around 7% have formally acquired technical skills and 2.5% on-job training.
No wonder that the Global Competiveness Report (2018-19) of the World Economic Forum puts Pakistan at 125 out of 141 in "Skills".
Employers are now badly suffering from the crunch of basic skills like business English, numeracy, IT & computational skills, etc. Similarly, they are finding the workforce lacking in critical thinking, communications, collaboration and creativity.
Read more: Socio-economic development, sustainability govt's top priorities: FM Qureshi
What is to be done?
So, we have a burgeoning horde of millions of outright illiterate and semi-literate youngsters with negligible employability. Other nations have already discovered a remedy for such a situation, ie imparting skills to the youth to rapidly increase their employability.
At present, in Pakistan, there are only 3,950 training institutes with around 80,000 enrolments in technical and the rest in vocational institutes. Estimated annual requirement for skilled workers is around 4 million, ie at least seven to eight times of the current capacity. Following measures may help in the earliest achievement of this objective:
First, the education budget, undoubtedly, needs a major upward revision, which currently seems impossible. Therefore, till we achieve that we need to look for solutions in its more optimal distribution.
The current arrangement of 80% being spent on school education does not leave much for other heads, ie higher education, TVET, etc. Redistribution is possible through online classes, recorded lectures and mobilising university students and retired teachers for primary education. Similarly, the current practice of allocating 90% of budget for operating expenses leaves negligible amounts for higher education, development, etc. This can be addressed to some extent by optimising the utilisation of existing schools and teachers and also by looking for solutions in the new technology of internet and Wi-Fi.
In case of TVET, the allocation averages out at around 2% of education budget in Pakistan. Thus, a combination of wise management and technology for sparing funds should receive immediate priority. The freed-up funds can be spent on TVET.
Also read: 'Non-traditional challenges hinder development'
Second, the government should declare an "education emergency", especially for TVET, followed by the constitution of an advisory council, consisting of leading educationists, representatives of the corporate sector, trade unions and renowned institutions such as USAID.
Major tasks of the council may be as follows: Determining requirement of the workforce and courses' syllabi; measures for diverting CSR budgets of the entire corporate sector to TVET; establishing a skills' fund for extending soft loans for setting up polytechnics; and developing affiliations with TVET schools of Singapore, China, Germany, etc.
Third, organisations already having in-house apprenticeship programmes should be encouraged to expand them on a commercial basis for others. Fourth, synergies should be developed with the private education sector to jointly harness the available resources more effectively in TVET.
The above steps would definitely result in reduction in unemployment, rapid economic growth, increment in exports and massive influx of foreign direct investment (FDI), ie a genuine "Tabdeeli".
With the rapidly increasing population and large ill-developed cities bursting with youth having negligible employability, the failure of this objective can prove to be a multidimensional colossal disaster.
The story originally appeared in The Express Tribune.
https://tribune.com.pk/story/2294271/skills-a-safe-shortcut-to-development