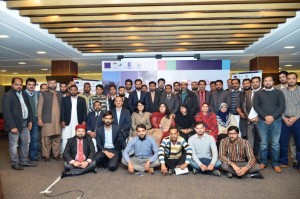 LAHORE, November 14, 2017: Punjab Vocational Training Council (PVTC) on Tuesday organized a session to enhance the capacity of its staff offering career counselling and job placement services to the youth in Punjab.
The session was organized with the support of TVET Sector Support Programme, which is funded by the European Union, the Federal Republic of Germany and the Royal Norwegian Embassy. Workshop was attended by the participants from different Vocational Training Institutes (VTI's) of PVTC.
The main purpose of this one day workshop was to increase understanding about career counselling, guidance and job placement, identify the role, responsibilities and functions of career counselling and placement unit/centre. Also, the session meant to enhance skills of the participants on both technical and management aspects of career counselling and job placement to better plan, manage and evaluate the related work. The PVTC has a capacity of training 200,000 male and female through in 102 different marketable / demand driven trades in its 348 VTIs across Punjab.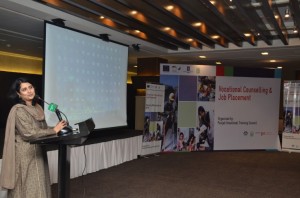 The workshop has repeated and identified the role, responsibilities and provided knowledge of labour market and its importance in placement services. The PVTC has appointed admission and placement officers in 348 VTIs in throughout Punjab for bringing the gap in identifying marketable demand driven trades along with job opportunities in local, national and international markets. With the support of TVET SSP first batch of 50 VC and JP officers of PVTC have now been sensitized in career counselling and vocational guidance skills. Similarly, another 60 career counsellors of STEVTA were trained in Karachi and Hyderabad Sindh early this month.