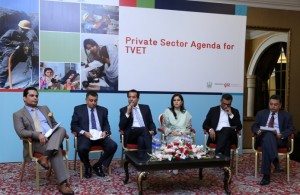 Karachi November 16, 2017: Leaders from various business and industry associations underlined the importance of industry engagement within the TVET sector.
The private sector holds an instrumental role in creating a paradigm shift for producing skilled workforce according to the demands of the industry," they said while addressing a networking session on private sector agenda for TVET' organized by the TVET Sector Support Programme here on Thursday.
Mr. Ishtiaq Baig, Vice President Federation of Pakistan Chamber of Commerce and Industry, Mr. Ismail Suttar, acting president Employers Federation of Pakistan Ms. Falahat Imran, President, Lahore Women Chamber of Commerce and Industry, Mr. Mashood Khan, management committee of Pakistan Association of Auto parts Manufacturers Mr. Maaz Mahmood, General Secretary of All Pakistan Business Forum and Mr. M. Hanif, Chairman Industry Committee of Karachi Chamber of Commerce and Industry were among the key speakers at the session.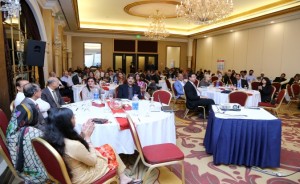 The speakers discussed various ideas around quality assurance, female specific occupations, training delivery with industry and advocacy as essential instrument for TVET and industry's participation in TVET. All the panellists raised their unanimous voice for greater involvement of the industry in the TVET sector.