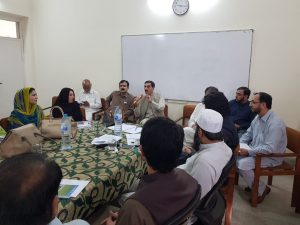 Peshawar, September 28, 2018: Practitioners from various institutes from Khyber Pakhtunkhwa on Friday assumed the role of "quality champions" for sustaining the ongoing reform within technical and vocational education and training (TVET) sector.
For this purpose, a special week-long capacity building workshop was organized by the Khyber Pakhtunkhwa Technical Education and Vocational Training Authority (KP-TEVTA) in collaboration with the TVET Sector Support Programme, which is funded by the European Union and governments of Germany and Norway.
Representatives from the partner training providers from the public and private sectors attended the session.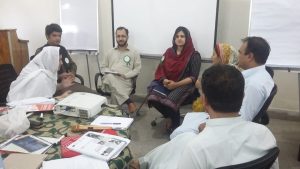 The main objective of the workshop was to sustain the reform activities for longer time. The "quality champions" will work as change agents in the TVET sector of Pakistan as the custodians of the TVET reforms in the country.
The focus of the workshop was to orient and capacitate participants for smooth implementation of Competency Based Training and Assessment through 'National Vocational Qualification Framework Champions'.
Mr. Muhammad Amin, Managing Director of KP-TEVTA urged the participants about the importance of the reform and hoped that the learning from the workshop will help them implement new approaches in their respective fields.