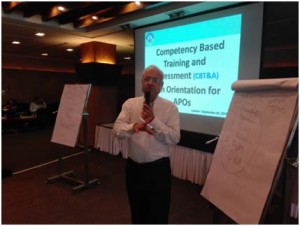 LAHORE, 16 Dec 2016: Skilled workers trained through the Competency Based Training (CBT) approach will have greater prospects of employability comparing to the existing traditional way of vocational training.
This was the crux of discussions held at the awareness sessions organized by the Punjab Vocational Training Council (PVTC)) for its Admission and Placement Officers (APOs)on the promotion of Competency Based Training and Assessment (CBT&A) at Islamabad, Multan and Lahore.
The main objective of these sessions was to sensitize the APOs of the PVTC about the CBT&A so that they can create demand for the completer of such training courses in the job market.
Maj. (R) Ghazanfar Abbas, Senior Manager Curriculum of PVTC said that the PVTC is one of the pioneer vocational training providers, which has piloted the CBT&A courses in 60 of its vocational training institutes with the assistance of the TVET Reform Support Programme.
The CBT programme provides the basis for the implementation of the National Vocational Qualifications Framework (NVQF). Under this paradigm shift, the training programmes are designed and delivered by adopting a systematic approach, focusing on better employability of the trainees with a strong link to the market, he said. He also shared job search methodologies and the concept of vocational counseling and placement.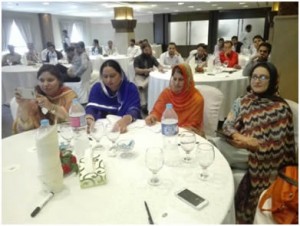 Ms. Bushra Nawaz, Manager Public Relation & Marketing of PVTC briefed the participantson how to market CBT&A. She also sensitized the audience about National Skills Information System and the concept of vocational counseling and placement.
On this occasion, Muhammad Asghar Raja, Deputy Manager Career Guidance & Job Placement PVTC gave a detailed presentation to the participants on better liaising with the industry.