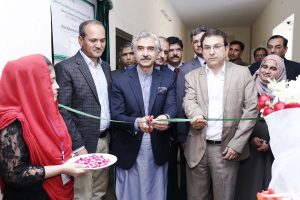 Lahore, November 28, 2018: The Punjab Technical Education and Vocational Training Authority (TEVTA) on Wednesday inaugurated a model center to offer career counseling and job placement services to the youth in the field of vocational education and training.
The center has been supported by the National Vocational and Technical Training Commission (NAVTTC) under the TVET Sector Supported Programme which is funded by the European Union and the governments of Germany and Norway.
The career counseling and job placement center has been established at Government Technical Training Center, located at the TEVTA head office Lahore. The center was formally inaugurated by the provincial minister for industries, commerce and investment Mr. Mian Muhammad Aslam Iqbal.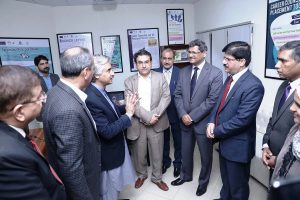 Speaking at the inauguration ceremony, the minister said that the establishment of this center will improve the understanding of the youth for choosing right career and employment path. Appropriate career guidance will make them learn the trends of professional life before stepping into their workplaces, he said.
He further said that the center will bridge the gap between the training institute and the industry as the youth will be able to get first-hand information about the emerging trends in the job market.
The career counseling and job placement centers have latest technology and trained staff to offer various counselling and job placement services to the youth.