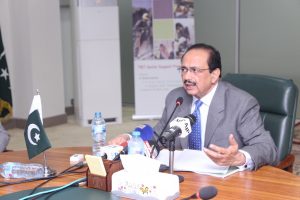 Islamabad, July 11, 2018: Skill development should be the top priority for all the political parties as our country's future lies in skill development, National Vocational & Technical Training Commission (NAVTTC) Executive Director Zulfiqar Ahmed Cheema said here on Wednesday.
He was addressing a press conference at NAVTTC office in connection with the passage of the first ever National TVET policy, supported by the TVET Sector Support Programme, which is funded by European Union and governments of Germany and Norway.
NAVTTC Executive Director Zulfiqar Ahmed Cheema said that special packages should be announced for TVET sector as this will alleviate poverty and boost the economy.
He informed the reporters that NAVTTC has taken far reaching steps to reform skill sector on modern lines; vast majority of youth are becoming financially independent.
"For the first time in the history of Pakistan, National TVET Policy has been approved; collaboration with the industrial sector is strengthened through establishment of Sector Skills Councils," he claimed.
Cheema further said that nature has blessed Pakistan with a lot of bounties. Human resource among them is the most sustainable and priceless asset.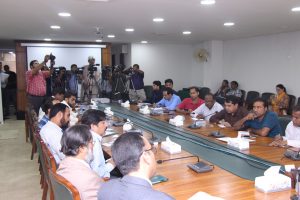 To take development in skill sector towards the right direction, for the first time in the history of the country, NAVTTC has got the National TVET Policy approved from the cabinet. This policy focuses on the inclusion of technical training in the national priorities, creation of maximum opportunities of technical training in the country, to bring the level of skill sector at par with international standards, adoption of the modern competency based training, enhancing the involvement of Private and Industrial sector and to impart quality training to the youth that could enable them to get employment in the global market.
He further claimed that during the past two years, NAVTTC has taken cogent steps towards increasing collaboration with private sector and the industries.
Additionally, he said that private and industrial sectors have been given enhanced role in raising the quality of technical skills through their active involvement in curriculum development, on-the-job training and devising effective examination and placement system.