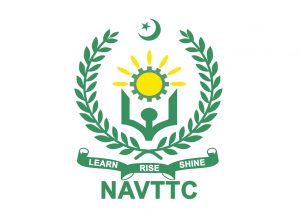 Islamabad, March 18, 2019: The National Vocational and Technical Training Commission (NAVTTC) notified the establishment of the Textile Sector Skills Council on March 15, 2019 to join-hand with the various associations from the textile sector.
The Skills Council in Textile Sector is established with the membership of the Pakistan Readymade Garments Manufacturers and Exporters Association (PRGMEA), All Pakistan Textile Mills Association (APTMA), All Pakistan Textile Processing Mills Association (APTPMA) and Pakistan Hosiery Manufacturers & Exporters Association (PHMA).
The industry representatives and experts from these associations will provide assistance to NAVTTC during the interim tenure on labour market information, curriculum design & upgradation and on-the-job training. It is pertinent to mention that NAVTTC and these associations agreed to partner for the establishment of this Sector Skills Council by signing a MoU in 2018.
The council will be provided with the technical assistance for the interim period of 1-year by the TVET Sector Support Programme which is funded by the European Union and the government of the Germany and Norway.
At this occasion, Syed Javed Hassan, Chairman NAVTTC congratulated to the members of the Skills Council in Textile Sector and appreciated their interest for supporting the TVET sector. Executive Director NAVTTC Dr. Nasir Khan while sharing the lessons learnt from the previous year of the councils in hospitality and construction sector said that the councils can become a central point for the labour market information sharing for the TVET sector bodies. He mentioned that NAVTTC will provide its all-out support to the textile sector skills council to develop and establish as in independent body.
The establishment of SSC in textile which is supported by TVET SPP, will increase cooperation and collaboration between public-private sector on matters related to setting skills standards, identifying occupational gaps, Recognition of Prior Learning (RPL), job placement, apprenticeship, teachers/instructors training and on-the-job training.