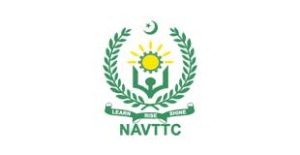 ISLAMABAD, November 23, 2018: The National Vocational and Technical Training Commission( NAVTTC) has established a dedicated private sector engagement cell at its headquarter in order to streamline the collaboration with the private sector.
The cell headed by the Executive Director of NAVTTC would be comprised of a director and four deputy directors which is mandated to ensure proactive liaison with the private sector partners.
According to a notification on the establishment of the engagement cell, this will help in advancing the cause of skill enhancement of the youth and would pave way for the employability of the graduates of the technical and vocational education and training sector.
An active role of the private sector in planning, designing and delivery of technical and vocational education and training is a pre requisite for producing skilled workforce according to the demands of the labor market.
The newly established cell would work for better coordination through the private sector engagement for access to quality skills training through various modes including on-the-job training.
NAVTC, being an apex body of the TVET sector in the country has given prime importance to private sector which is essential to build a demand-driven TVET system in Pakistan for increasing youth employability and industrial productivity.
It is pertinent to mention here that federal minister for education and professional training Mr. Shafqat Mahmood has already inaugurated the National Skills Forum, a joint forum of NAVTTC and Federation of Pakistan Chamber of Commerce and Industry (FPCCI), which comprise of representative from industries, private sector and public sector organizations.
NAVTTC has also established and notified sector skill councils comprised of public and private sector representatives in the hospitality and construction sectors besides the establishment of employer-led Institute Management Committees with the support of the TVET Sector Support Programme, funded by the European Union and governments of Germany and Norway.