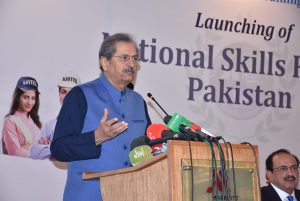 Islamabad Monday October 1, 2018: The Government of Pakistan on Monday launched the first-ever National Skills Forum (NSF) as a platform to promote strategic partnerships between the industry and public sector organizations delivering technical education and vocational training.
The formal launching of the NSF took place here on Monday at Islamabad. The NSF aims at establishing increasing the collaboration among the Federation of Pakistani Chamber of Commerce and Industry (FPCCI) and National Vocational and Technical Training Commission (NAVTTC) to bring both the government and the industry to one platform for offering employable skills to the youth according to the needs of the industry.
Speaking on the occasion, Federal Minister for Education and Professional Training, Mr. Shafqat Mehmood said, 'Increased collaboration between public sector and private sector will drive the promotion of technical skills in the country according to a strategic purview."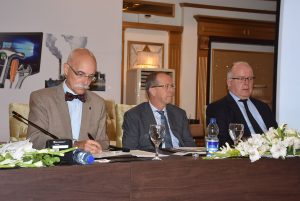 Ambassadors of Norway Mr. Kjell-Gunar Ericsson, ambassador of Federal Republic of Germany Mr. Martin Kobler and ambassador of Delegation of European Union in Pakistan Mr Jean Francois Cautian appreciated the collaboration and called it a milestone achieved for the partnership among public-private sector for promotion of TVET.
Executive Director, NAVTTC Mr. Zulfiqar Ahmed Cheema said that the industry has a strong role to play in the policy formulation for the skill development and bringing a paradigm shift in the delivery of technical and vocational education and training (TVET) in the country.
Representative from FPCCI envisioned hopes for the achievement of the objectives from the platform of this forum.
The National Skills Forum is established to address the disconnect between stakeholders from public and private sector active in technical and vocational education and training (TVET) through advocacy and awareness, provide strategic guidance regarding the implementation of the TVET programmes, discuss broad strategic and policy issues, oversee the progress on TVET sector reform in Pakistan.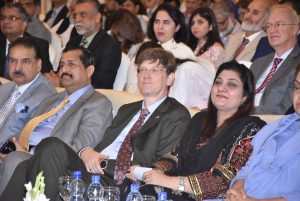 The forum is established with the support of TVET Sector Support Programme which is funded by the Royal Norwegian Embassy, the Federal Republic of Germany and European Union. The forum is intended to reflect the full range of interdependencies to foster cooperation, emphasize on the effective use of resources, and highlight the need of coordination in planning, to pursue the objectives of the National TVET Policy.