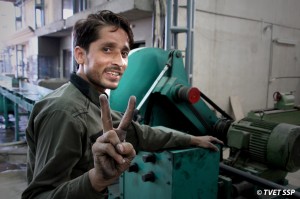 Career counselling can play an important role in enabling the youth in selecting a decent career path through vocational training, says Mr. Muzaffar Ali Bhutto, Managing Director Sindh Technical Education and Vocational Training Authority (STEVTA).
He said trainees enrolled in various vocational training programmes are unaware of career prospects and emerging market trends, adding the counselling centres can provide them a platform to for developing their career pathways.
Mr. Bhutto said this while speaking at an awareness session held here on Wednesday. The session was organized by the STEVTA in collaboration with TVET Sector Support Programme, which is funded by the European Union and the governments of Germany and Norway, A similar session was also organized in Hyderabad, where career counselling and job placement officers and officials from STEVTA participated.
During the sessions, training was delivered by adopting participative learning approach and group work with mock exercises. Representatives from various training institutes participated in the sessions where different tools and approaches were trained and promoted to further assist the trainees for their career guidance.