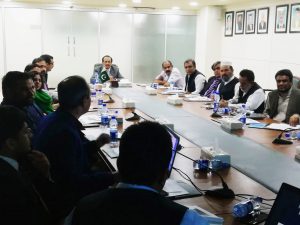 ISLAMABAD, March, 30, 2018: Key federal and provincial organizations delivering vocational training have agreed to join hands for revitalize the career counselling and job placement services in Pakistan.
A new concept to streamline the career counselling and job placement services was discussed in a meeting held on Friday at the Head Quarter (HQ) of National Vocational and Technical Training Commission (NAVTTC).
Executive Director NAVTTC chaired the meeting, while heads of Technical Education and Vocational Training Authorities (TEVTAs) and related bodies attended from all over the country.
The meeting was organized by the NAVTTC in collaboration with TVET Sector Support Programme, which is funded by the European Union and the governments of the Germany and Norway.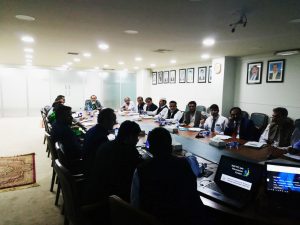 In order to ensure maximum decent employment opportunities through revitalization of CC&JP centers to connect employers with the right skill force on a right time. Create awareness among the school pass out and drop outs to adopt TVET as a career path and providing guidance according to the need in the job market and employers' demand and understanding of contemporary careers and labor market issues. Equip counsellors with the requisite skills and techniques to facilitate their clients' career exploration process.
Speaking on the occasion, Mr. Cheema said placement of the skilled youth through career counselling is pivotal for enabling the youth to select a decent career path through vocational and technical training.
He said the vocational and career counseling centers should provide up to date information to the visitors so the job opportunities could be availed by the youth as per the current market trends.