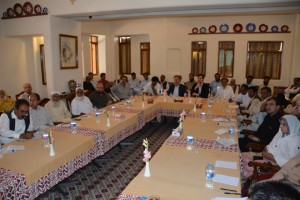 QUETTA, May 11, 2017: The partnership between private and public sector organizations would enhance the quality of the Technical and Vocational Education and Training (TVET) in Balochistan leading towards better employability prospects for the youth.
This was the consensus of the first meeting of the Balochistan Provincial Forum on TVET, organized on Thursday to finalize the operational modalities. The Balochistan Technical Education and Vocational Training Authority (BTEVTA) organized the meeting with the support of TVET Reform Support Programme, which is funded by the European Union and the governments of Germany and Norway.
The forum is expected to serve as a platform for the public and private stakeholders to advise and support the implementation of TVET reforms in the province. The reform Programme is being implemented in partnership with private sector organizations as well as public sector organizations including BTEVTA and other allied TVET bodies.
Mr. Hans Ludwig Bruns, Head of Programme TVET Reform Support Programme gave a detailed presentation about the Programme and shared the reform process.
Speakers including Shah Dina Magsi, Director BTEVTA, Taj Mohammed, Director Labor and Manpower, Akhtar Mohammed, Director Industries at the meeting appreciated the idea of the formation of a forum which will help in accelerating the pace for the implementation of National Vocational Qualifications Framework (NVQF).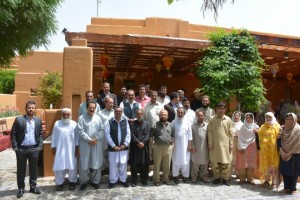 They also agreed upon the establishment of secretariat of the forum comprising of private and public sector representatives. The speakers termed it as milestone towards achieving the economic development goals of the province for producing better skilled workforce which meet the indigenous demands of the labor market. The forum has been created after several consultative and plenary meetings of relevant stakeholders in the province and there is an agreement for shifting the traditional training system into Competency Based Training and Assessments (CBT&A).