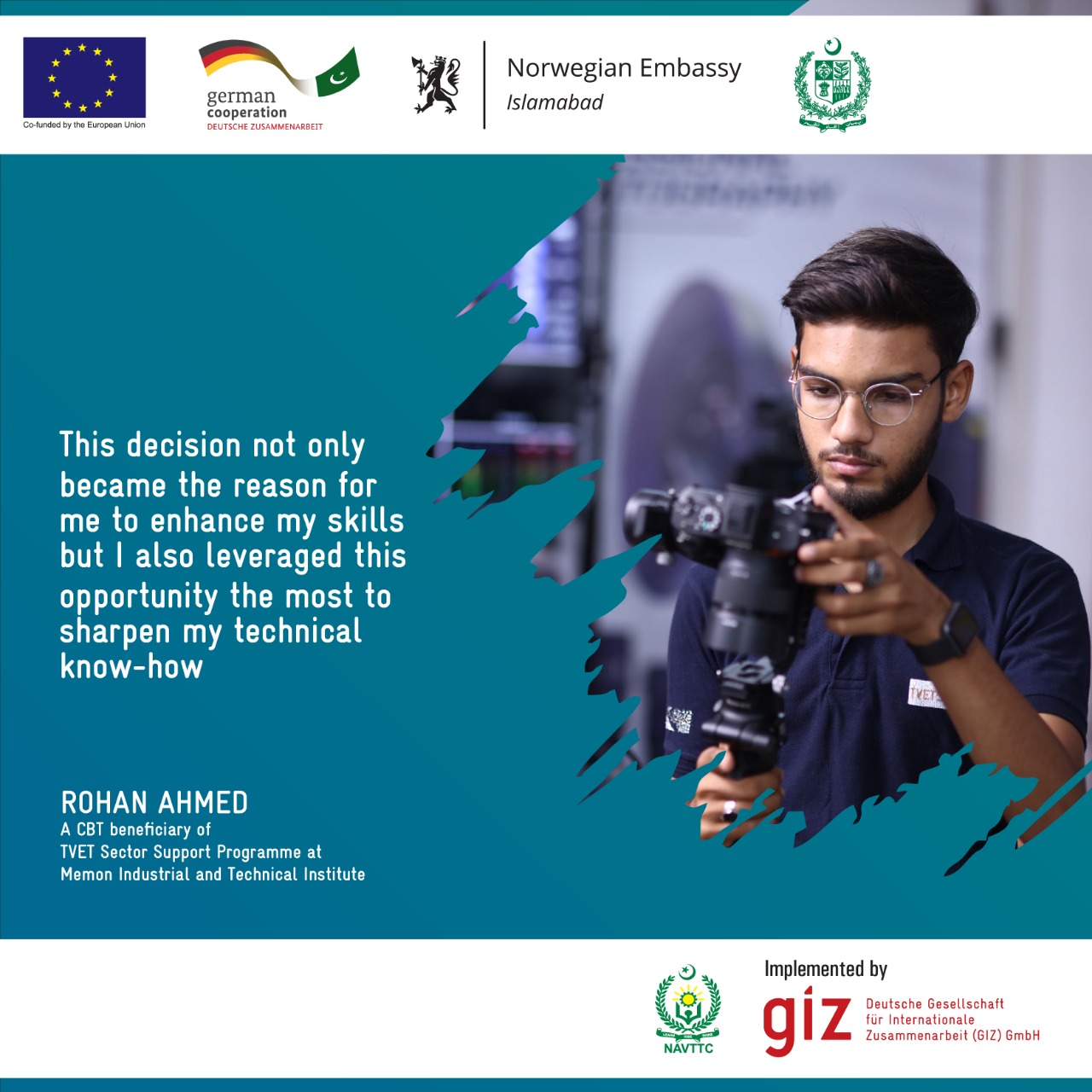 Rohan Ahmed
Buying a DSLR camera is as difficult for a middle-class family as buying a car. Imagine what Rohan Ahmed must go through when he couldn't afford to buy a camera, even with all that passion for photography and videography. Rohan Ahmed belonged to a middle-class family where making ends meet is the first priority before anything else. Rohan understood that well, but the fire of passion kept burring within him.
Rohan asks his father to at least buy him a semi-DSLR camera if he couldn't afford to buy him a professional one. Rohan's father's response was evident. He refused by saying he couldn't afford one. But having seen Rohan's persistence and his passion, Rohan's father gives up and buys him a camera worth Rs. 35,000. But he sits Rohan down and tells him that this is his entire lifesaving and it must not go to waste. Rohan had only one chance and he was committed enough to make the most of it. At that time, Rohan did not know that places like Memon Industrial and Technical Institute exist to further his passion.
Rohan started earning by doing small photography jobs like birthday parties. He even photographed his friends for their modelling portfolios for small sums of money. During that time, he got a job at a web TV as an Assistant Cameraman. The individuals there knew how to use the equipment but didn't possess the technical know-how. Rohan knew that his destination was still far off.
He then found out that Memon Industrial and Technical Institute runs courses under various faculties. He chose to enrol for Media Developers and Videography course in NVC Level 3. In Rohan's own words, "This decision not only became the reason for me to enhance my skills but I also leveraged this opportunity the most to sharpen my technical know-how". He made full use of this opportunity and polished his skills and made his work speak for itself.
Thanks to TVET Sector Support Program, a young passionate boy like Rohan finally got in touch with some advertising agencies and managed to impress them enough to earn himself some assignments. Today, Rohan not only works with government institutions but also rubs shoulders with the best in the private sector, and he attributes his success greatly to TVET Sector Support Program.
Young talent like Rohan is making the most of TVET Sector Support Programme's delivery model and are honing their competency-based skills by virtue of on-the-job trainings on offer. Which in turn creates employment opportunities for the overall betterment of country's economy.
Rohan is the beneficiary of TVET Sector Support Programme, which is working with NAVTTC, provincial TEVTAs and PVTC since 2011 for bringing reforms in TVET Sector. The second phase of programme has funding of 62.5 mn euro for implementation of reforms in the TVET sector of Pakistan on national, provincial and regional level. The Programme is funded by the European Union, Federal Republic of Germany and the Royal Norwegian Embassy. In second phase of its implementation, programme has supported competency-based-training of more than 50,000 men and women on the indigenous and industry-demand-driven trades. The Programme has been commissioned by the German Federal Ministry for Economic Cooperation and Development (BMZ) and is being implemented by the Deutsche Gesellschaft für Internationale Zusammenarbeit (GIZ) GmbH.