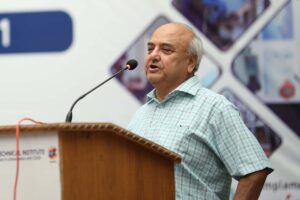 Karachi, June 29th, 2021: Memon Industrial & Technical Institute (MITI) organized Certificate Distribution Ceremony of Batch-III of technical and vocational education and training (TVET) graduates of project "A Ray of Hope" implemented under TVET Sector Support Programme. The ceremony was held at the campus of MITI in Karachi. More than 25 industrial partners attended the ceremony and certificates were distributed to about 155 competent trainees in which about 75% of the trainees have secured their jobs in different industries. Mr. HM Shahzad Chairman MITI and Mr. Shahab Hassan Chief Operating Officer MITI welcomed all guests and congratulated to all competent trainees.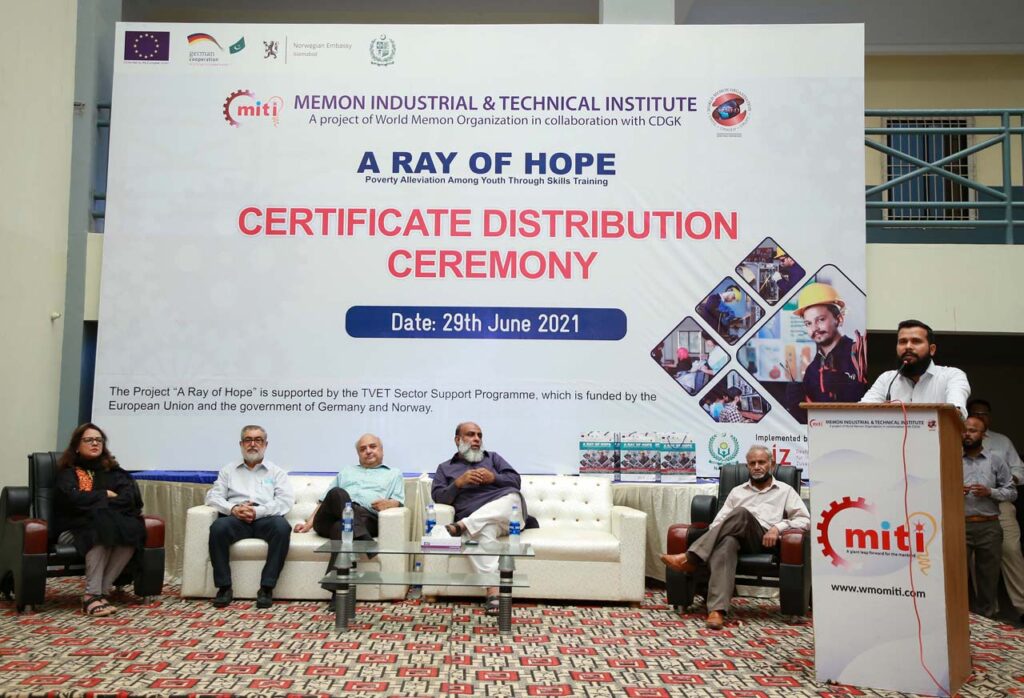 Mr. Basit Zaidi, Chairman Pakistan Association of Printing & Graphic Arts Industry (PAPGAI) graced the occasion as chief guest. The Chief Guest while addressing the ceremony appreciated to all successful trainees, he also emphasized on strengthening the collaboration between the industries and the institute through TVET Sector Support Programme.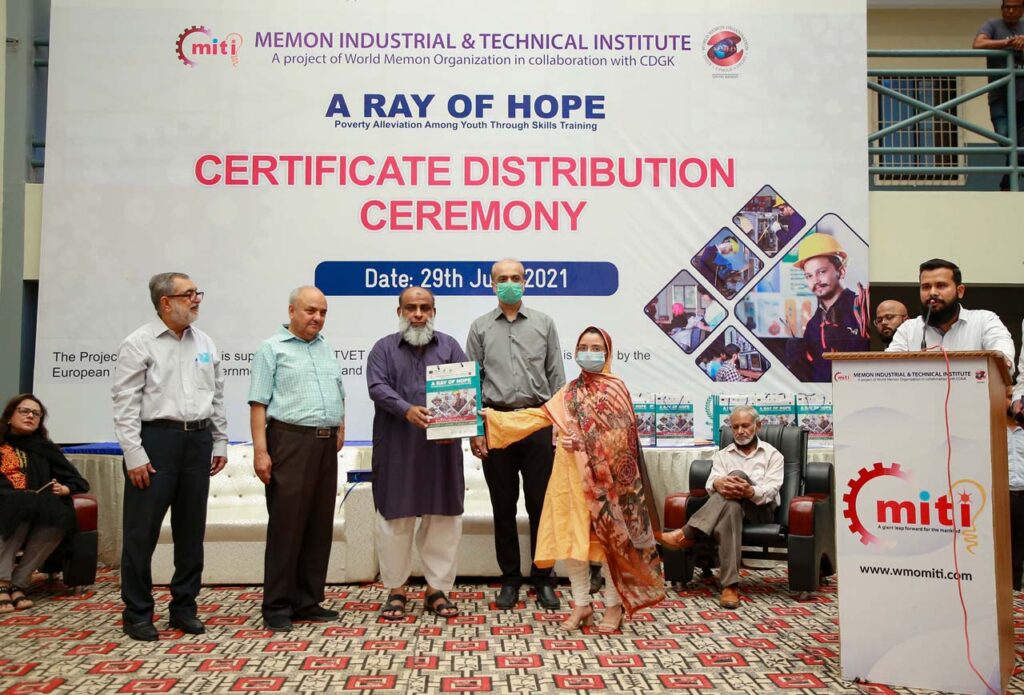 After completion of 6-months of a competency-based training programme, 118 men and 37 women carried out their workplace-based training at more than 50 different private sector organizations for 3-months. Training was imparted in NVC Level 3 in Hair & Beauty Services, NVC Level 3 in Information Technology, NVC Level 2 in Printing and Packaging Technology, NVC Level 2 in Automobile Technology, NVC Level 2 in Mechanical Technology and NVC Level 2 in Shielded Metal Arc Welding.  During the training cycle, trainees were facilitated by industry for exposure visits to the different organizations, career counselling and advisory sessions, industrial visits, mentoring on workplace-based gender ethics, soft skills, interpersonal skills and further assessed on formative and summative aspects of assessment by Sindh Board of Technical Education (SBTE).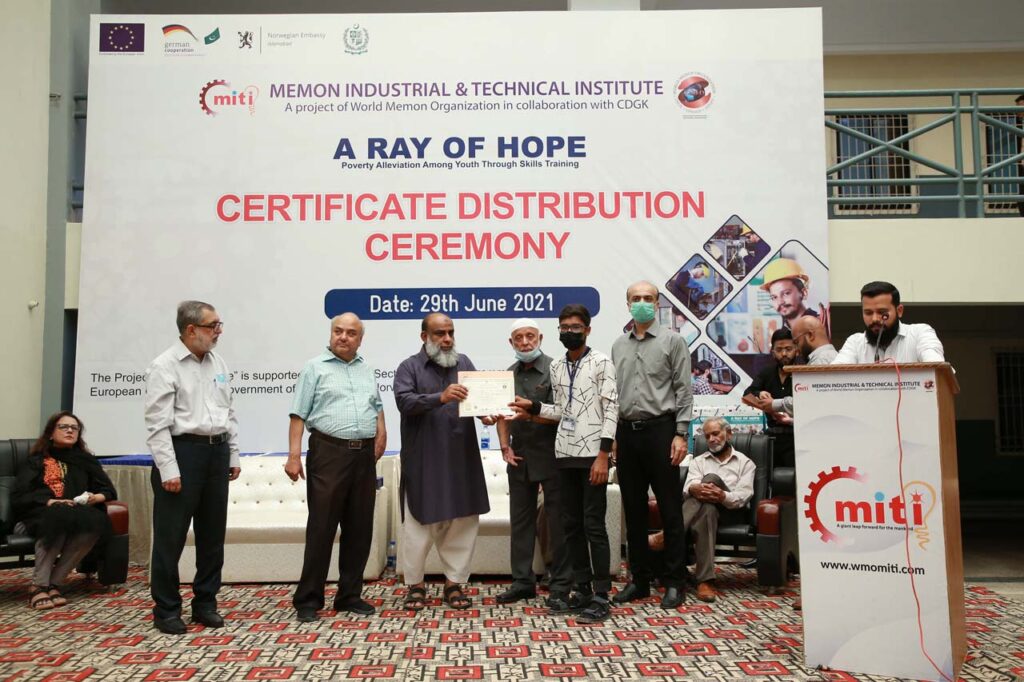 The Project, "A Ray of Hope" is supported by the TVET Sector Support Programme, which is funded by the European Union, the Federal Republic of Germany and the Royal Norwegian Embassy. The Programme has been commissioned by the German Federal Ministry for Economic Cooperation and Development (BMZ) and is being implemented by the Deutsche Gesellschaft für Internationale Zusammenarbeit (GIZ) GmbH in close collaboration with the National Vocational and Technical Training Commission (NAVTTC) as well as provincial Technical Education and Vocational Training Authorities (TEVTAs) and private sector organizations.