Lahore, October 24, 2018: Speakers at the Punjab Skills Summit 2018 have underlined the importance of technical education and vocational training (TVET), urging both the government and the industry to join hands for producing skilled workforce and promote youth employment.
The Punjab Skills Summit was organized here on Wednesday by the Department of Industries, Commerce and Investment in collaboration with TVET Sector Support Programme, which is funded by the European Union and the governments of Germany and Norway.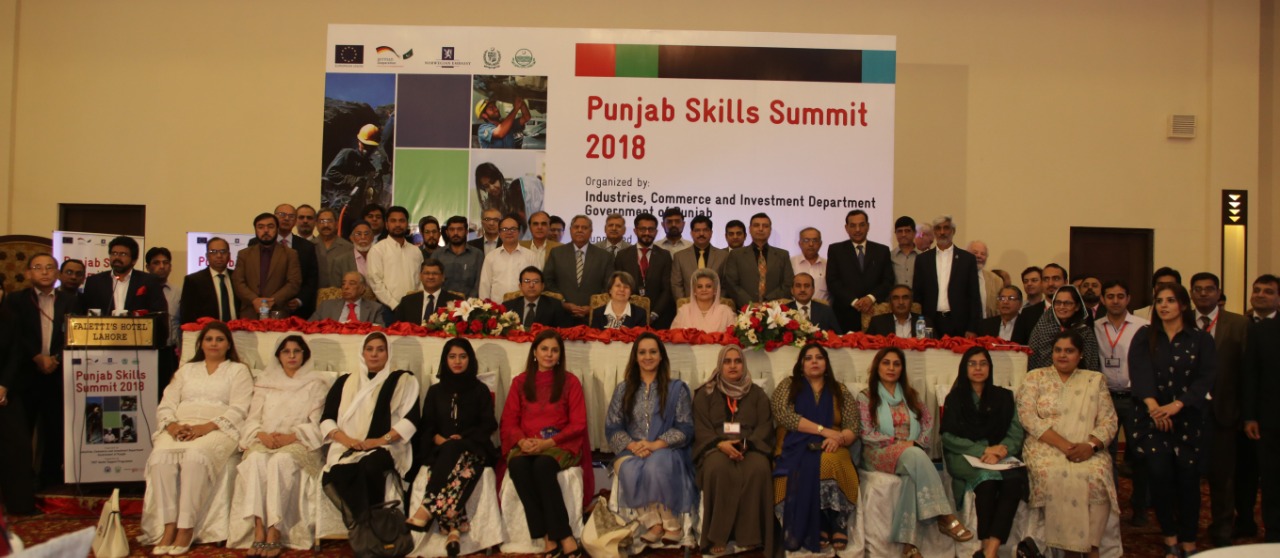 A large number of leading industrialists, training providers, government officials and representatives of international development partners attended the summit.
While addressing to the Punjab Skills Summit 2018, Secretary for Industries, Commerce and Investment Nadeem Ur Rehman said, "The government has set a challenging target of creation of 10 million jobs nationwide across the coming five years along with a special focus on skill training. The existing potential of our country's sustainable economic and social development is based on; energy resources, good conditions for agriculture and its geographical relevance in trade routes for the bordering states".
"Our government wants to utilize this potential of socio-economic development to its fullest, which we understand cannot be materialized without reforming the TVET system in the country," the secretary opined.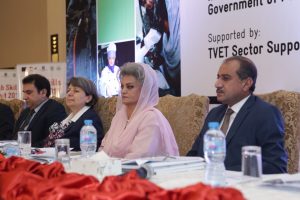 At-present, approximately two-third of the Punjab's population is below the age of 30. This youth bulge, which is likely to carry on well beyond 2025, is resulting in a surge of young adults entering the job market, the secretary said. "We won't be able to convert this youth bulge into economic dividend without reforming and making a robust TVET system that caters for industry requirements locally and internationally," the secretary remarked.
Nadeem Ur Rehman said that the Government of the Punjab highly values the contributions of European Union, Germany, Norway, and other development partners to reform and uplift the system of Technical Education and vocational training.
While addressing to the occasion, Ms. Anne Marchal, Deputy Ambassador of the European Union said, "It is important to appreciate the current government's commitment to create 10 million job opportunities for the Pakistani youth and equip youth with technical skills through opting TVET policy. She said that this policy would not only produce highly skilled labour equipped with qualitative technical education but to boost the economy as-well".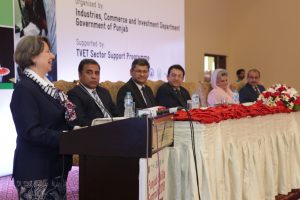 She further stated, "EU is actively involved in the promotion of TEVT sector in Pakistan; the second phase of TVET Sector Support Programme is to assistin improving the governance across the country, quality technical education and strengthens public private sector engagement".
Besides, Chief Operating Officer TEVTA Mr. Akhtar Abbas Bharwana, Assistant Project Director PSDP Imrana Toquir, owner of Depilex Mussarat Misbah and others addressed the summit.