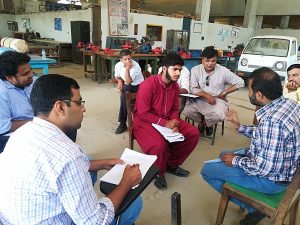 Karachi, October 26, 2018: Improved teaching and assessment quality can pave way for development of better human resource in the country. National Vocational and Technical Training Commission (NAVTTC) conducted assessment of National Technical Education and Vocational Training (TVET) assessors to conduct assessment in the trades of Computer Operator, Cook, Beauty Therapy, Dress Making, Customer Services, Logistics and Supply Chain Assistant, Dairy Farm Supervisor, General Electrician, Welding, Machinist, HVAC and Automobile Mechanics.
The candidate assessors were both from public and private sector training institutes and organizations, who will be eligible to conduct assessment of the trainees enrolled in Competency Based Training (CBT) Programmes anywhere in Pakistan.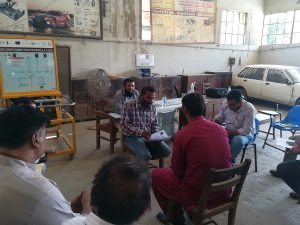 The assessment is a part of the assistance provided to NAVTTC by TVET Sector Support Programme which is implemented by GIZ and NAVTTC in collaboration. The Programme is funded by the European Union and the governments of the Germany and Norway. Under this Programme, as many as 1,500 assessors will be certified across Pakistan for improvement of training assessment quality.