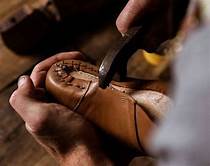 ISLAMABAD, February 28, 2018: The National Vocational and Technical Training Commission has designed two special vocational training programmes to meet the demand of skilled workforce in renewable energy and shoe manufacturing sectors.
Both the new training programmes are demanded by the industry from Punjab and Khyber Pakhtunkhwa and subsequently the training providers will start its implementation from this month onwards.
The training programmes are designed according to the National Vocational Qualifications Framework (NVQF), which is an instrument to improve quality of vocational training and ensure participation of the industry in design and delivery of the vocational training.
These courses have been designed in close collaboration between NAVTTC, the Technical Education and Vocational Authorities (TEVTAs) and representatives from the renewable energy and footwear industry.
The process is supported by TVET Sector Support Programme, which is assisting the Government of Pakistan in reforming the TVET sector. This Programme is supported by the European Union and the governments of the Germany and Norway.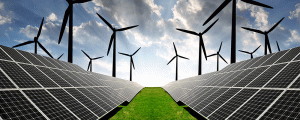 The Executive Director NAVTTC Zulfiqar Ahmad Cheema underlined the importance of industry's involvement in design and delivery of these vocational training programmes. He said such collaborative efforts will help provide the industry with qualified skilled workforce. He said that this partnership would go a long-way in achieving our collective goals for imparting market driven trainings to the youth of the country to progress as a skilled nation.
The NAVTTC has issued notifications of National Vocational Certificate level 4 in "Electrical Technology", Building Electrician Solar PV Panel System Technician. This qualification was developed on the special request of KP-TEVTA and Renewable Energy Association, National Vocational Certificate level 4 in "Footwear Technology", Shoe Manufacturing Technician. This qualification was developed on the special request of Punjab TEVTA and All Pakistan Shoe Manufactures and Exporters Association.
Another notification includes National Vocational Qualifications TVET instructional Staff (Chief Master Trainer (Level 5), Master Trainer (Level 4), Instructor (Level 3) and Shop/Lab Assistant (Level 2) which will help to improve the training delivery.