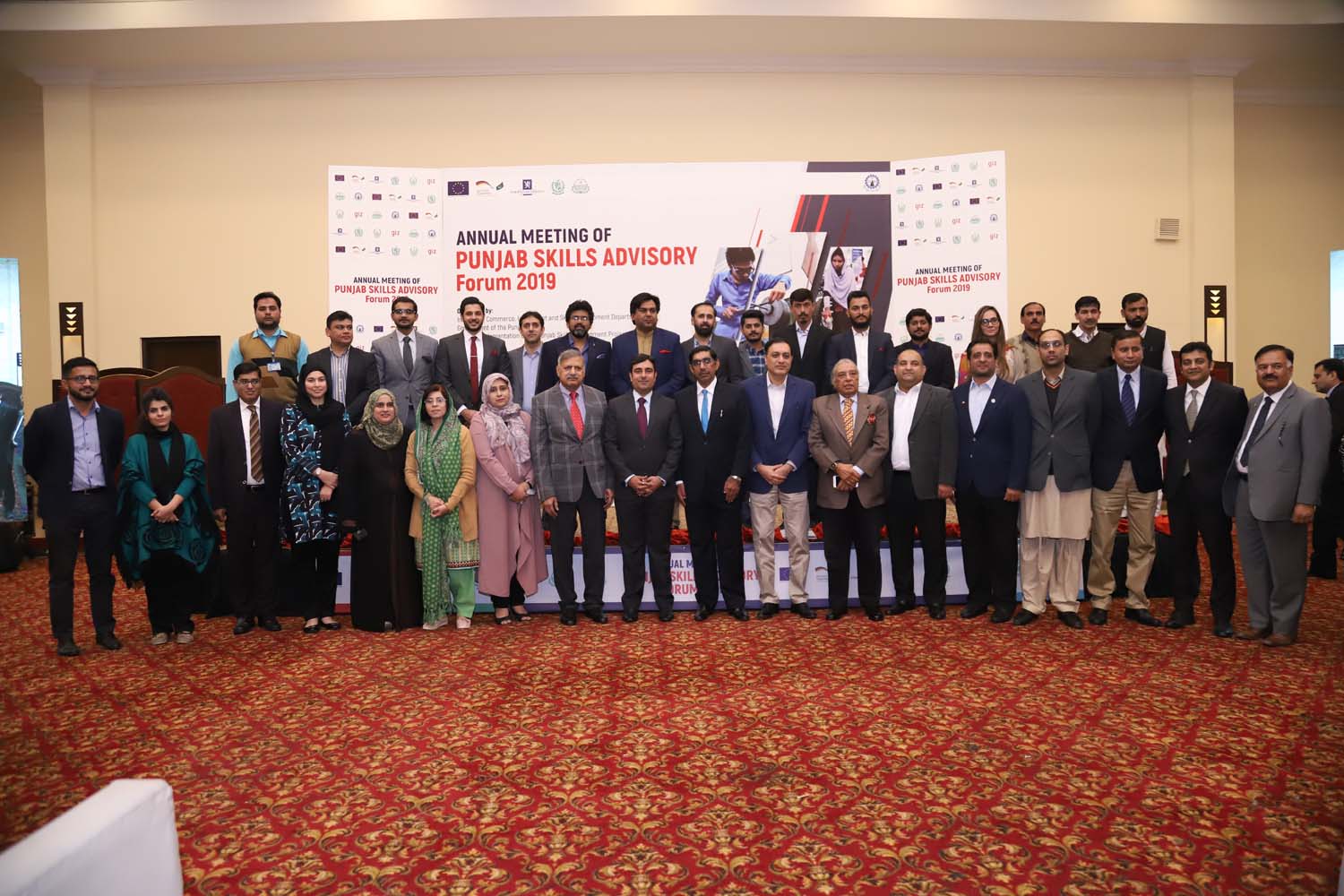 Lahore December 2, 2019: Provision of demand-driven technical and vocational education and training to the youth is one of the key priorities of the current government, hence it is taking all steps to achieve this objective, says the provincial minister for industries Mia Mohammad Aslam Iqbal here on Monday.
He said this while inaugurating the annual session of the Punjab Skills Advisory Forum, which has been established with the support of TVET Sector Support Programme that is funded by the European Union and the governments of Germany and Norway.
The minister said technical and vocational education and training (TVET) can provide a number of opportunities to young men and women to be part of job market. This meeting was organized by the Project Implementation Unit (PIU) of Industries, Commerce & Investment acting as a secretariat for the Skills Advisory Forum (PSAF) in Punjab.
The forum, established in 2017, is comprised of representatives from public and private sector, training providers, International Development Partner's industry and TVET experts. At the provincial level, the PSAF works to deliberate issues and challenges in the realm of skill development, formulate operable strategy and suggest policy options encompassing varied aspects of TVET sector in the province and emphasize on the efficient utilization of resources and underscore the need of coordination in planning to efficiently realize the objectives of the National TVET Roadmap. following.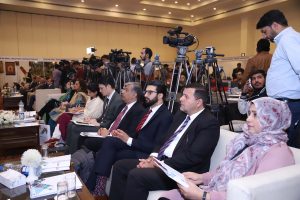 Speaking at the occasion, chief Executive Officer (CEO), Punjab Skills Development Fund (PSDF), Mr. Jawad Khan said that, 'establishment of this forum and the working groups under this forum provides a key connect between academia and industry for better design and delivery of technical training.' Office bearers and senior representatives from Chambers of Commerce in Punjab; Punjab Technical Education and Vocational Training Authority (TEVTA), Pakistan Vocational Training Council (PVTC), Small and Medium Enterprise Development Authority (SMEDA), and Associations (BIAs) of footwear, automotive, and other organizations participated in the meeting.
Experts from public sector vowed to the private sector that with their interest and technical input the TVET sector can seek potential reform in terms of curriculum, assessment, on-the-job training as well as job placement. They also appreciated the efforts and contribution of the forum members for providing their support in developing 15 new nationally recognized training programmes, which are being implemented in as-many-as 161 TVET institutes across Punjab.