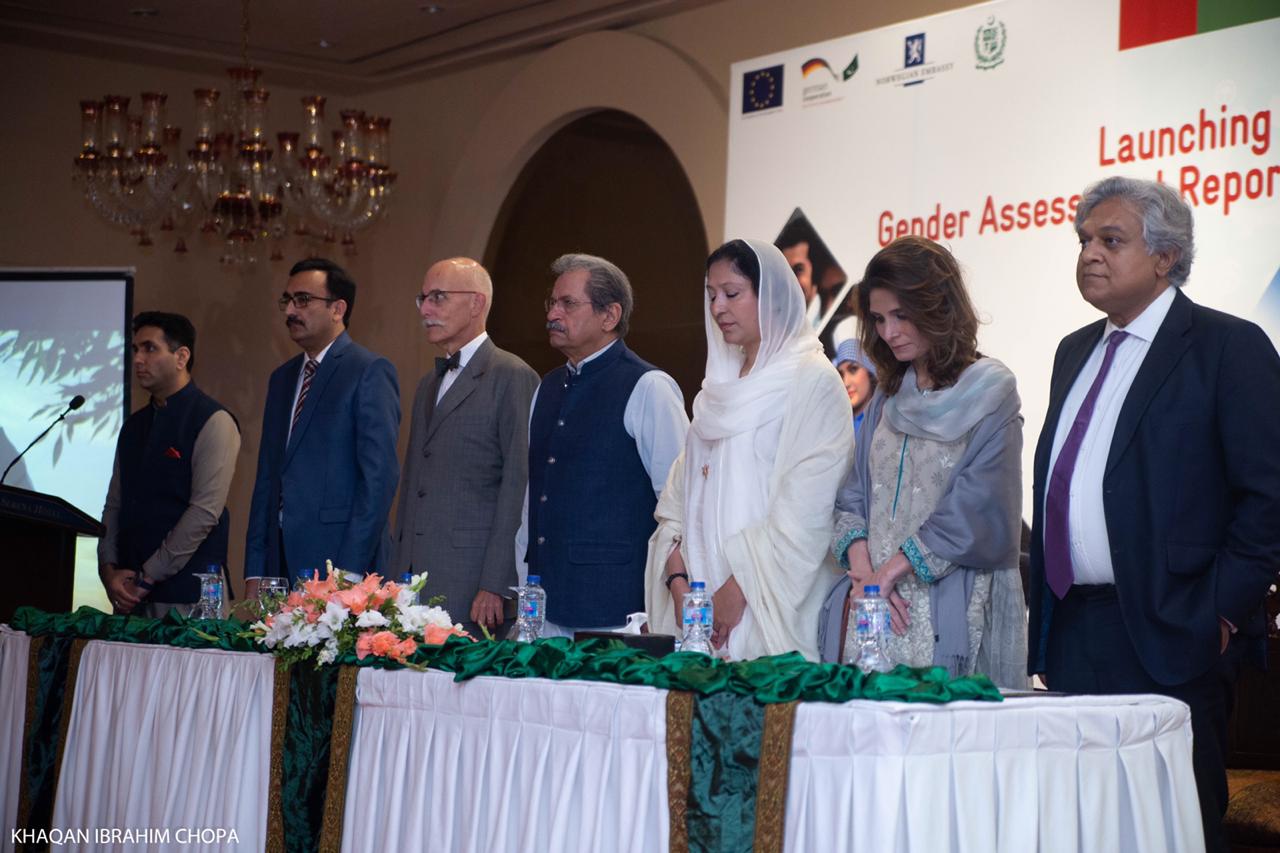 Islamabad, May 3, 2019: Federal Minister for Professional Training and Education Mr. Shafqat Mehmood launched three research studies on 'Participatory gender assessment of NAVTTC and provincial TEVTAs', 'Organizational assessment of women TVET institutions' and 'Analysis of job market opportunities for women in Sindh and Balochistan' here today at a local hotel in Islamabad.
The flagship studies provide a detailed analysis of existing policy framework, systems, structures, competence, resources, recent trends of gender mainstreaming, and challenges/ limitations, organizational culture and perceptions of officials in these institutions regarding promotion of women's participation in TVET and labor market in the country. It also highlights strengthens, best practices and a way forward for these institutions on mainstreaming gender and building inhouse competences.
Speaking at the ceremony, Minister asserted on the significance of women participation in the TVET sector as a critical factor. "Women can play an integral role through their keen social and economic understanding and involvement for a prosper growth of self, household and community", he said.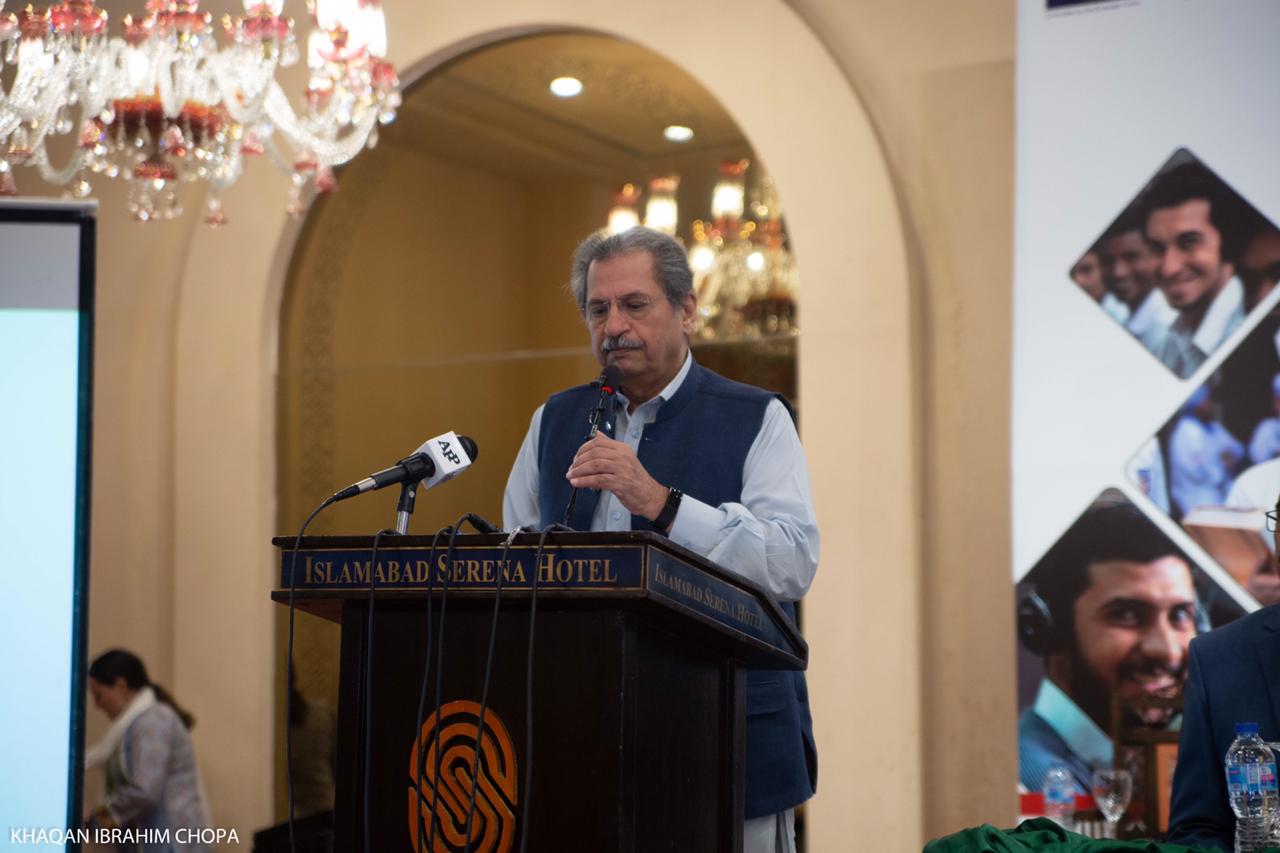 Ambassador of delegation of European Union to Pakistan, Mr. Jean Francois Cautian appreciated the efforts of NAVTTC on conducting these studies. He asserted that only the gender mainstreaming and increased participation of women in TVET sector can ensure mainstreaming the TVET sector in Pakistan.
Parliamentary Secretary for Ministry of Education and Professional Training, Ms. Wajiha Akram appreciated the findings of the study and termed highly persistent. She said that these studies provide further way forward to NAVTTC (National Vocational and Technical Training Commission) to act for gender equity within their structure as well as while acting as its role of being apex body to trickle down the activities in light of findings in provinces. Member National Assembly, Ms. Andhleeb Abbas said that technical education and vocational training can provide a pathway to country's women to play its economic role by domestic entrepreneurial activities.
Chairman NAVTTC Syed Javed Hassan endorsed the recommendations of the study and ensured that NAVTTC will take lead in implementation of recommendations of the study. He said that gender equality and improved women's employability sits at the core of the TVET reforms in Pakistan. Women represent 49% of the total population and only 24% participate in labor market. There are over 2,000 TVET institutions for women in the country, where only 36% of women acquire competencies in formal TVET programmes. Women's participation in TVET programmes and formal labor market is a big challenge for technical and vocational education service providers.
On the sidelines of the event, the federal minister distributed certificates among as many as 100 Master Trainers of various areas of TVET. The training is conducted by the Melbourne Polytechnic, Australia in collaboration with NAVTTC and ITHM. The assessment studies for gender mainstreaming in TVET and the Master Training is supported by TVET Sector Support Programme funded by the European Union and the Federal Republic of Germany.
The TVET Sector Support Programme implemented by the Deutsche Gesellschaft für Internationale Zusammenarbeit (GIZ) GmbH in close collaboration with the National Vocational and Technical Training Commission (NAVTTC) as well as provincial Technical Education and Vocational Training Authorities (TEVTAs) and private sector organizations promotes women's full and effective participation at all levels and advocate maximum opportunities for employment. The programme also undertakes multiple interventions to enhance the use of enabling technology for accessing labor and economic market through multiple measures.
The research studies can be accessed here: https://bit.ly/2Wp6URm