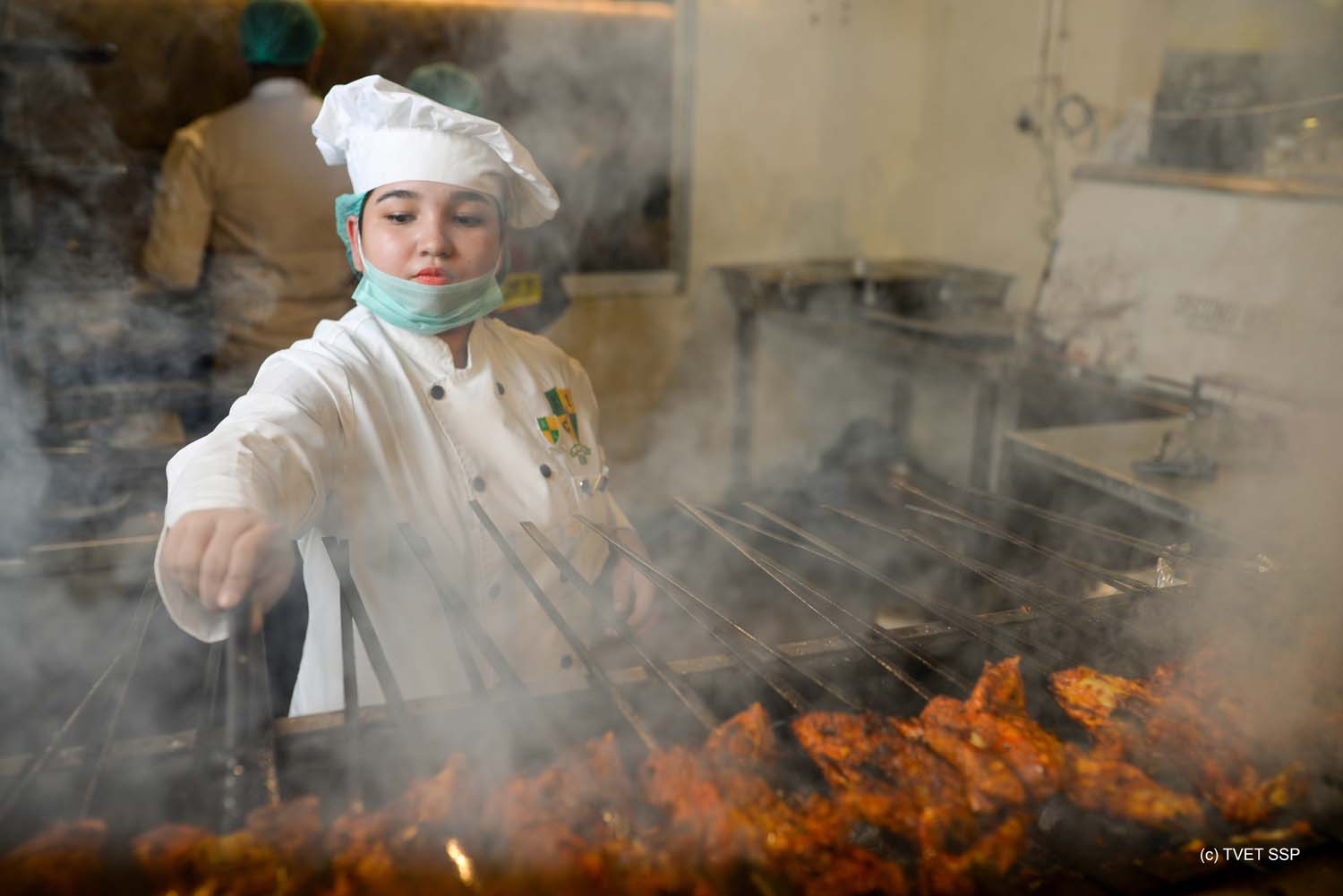 With the sizzling sound of frying Chapli Kababs and beckoning to collect the ready orders one-after-other, Neha Naz is the lone female chef sharing workspace with 20 other male colleagues in the kitchen of one of the top line restaurants in Karachi.
"In my family women usually don't go out for work and earn, but becoming a chef was my childhood dream and I am so happy today that my dream came true", says Ms. Naz while dishing out the sizzling chicken barbecue at Aao Ji Khao Ji, a famous eatery known for Pakistani cuisines in Karachi.
Ms. Neha, 23 has been trained as a professional chef under a workplace-based training, offered by Karachi Institute of Culinary Arts in 2019. The training project is funded by the European Union and the governments of Germany and Norway under TVET Sector Support Programme.
"The chef training has not only enabled me to be employed by one of Karachi's popular restaurants, but I have also managed to grab two international awards in the field of my training," says Ms. Neha with jubilation.
After receiving six-month training, Ms. Neha last year competed in international cooking competitions held in Thailand and Dubai and won gold and bronze medals respectively. In addition, she has also secured her membership of the elite Young Chefs Club of Pakistan as well as a decent job in the hospitality sector.