Bahawalpur, April 30, 2019: Technical Education and Vocational Training Authority (TEVTA) Punjab and Women Chamber of Commerce and Industry, (WCCI) Bahawalpur signed Memorandum of Understanding (MoU) today at a local hotel in Bahawalpur to promote 'National Skills for All Strategy' and engagement of employers in Technical and Vocational Education and Training (TVET) for the provision of industry-driven human resource.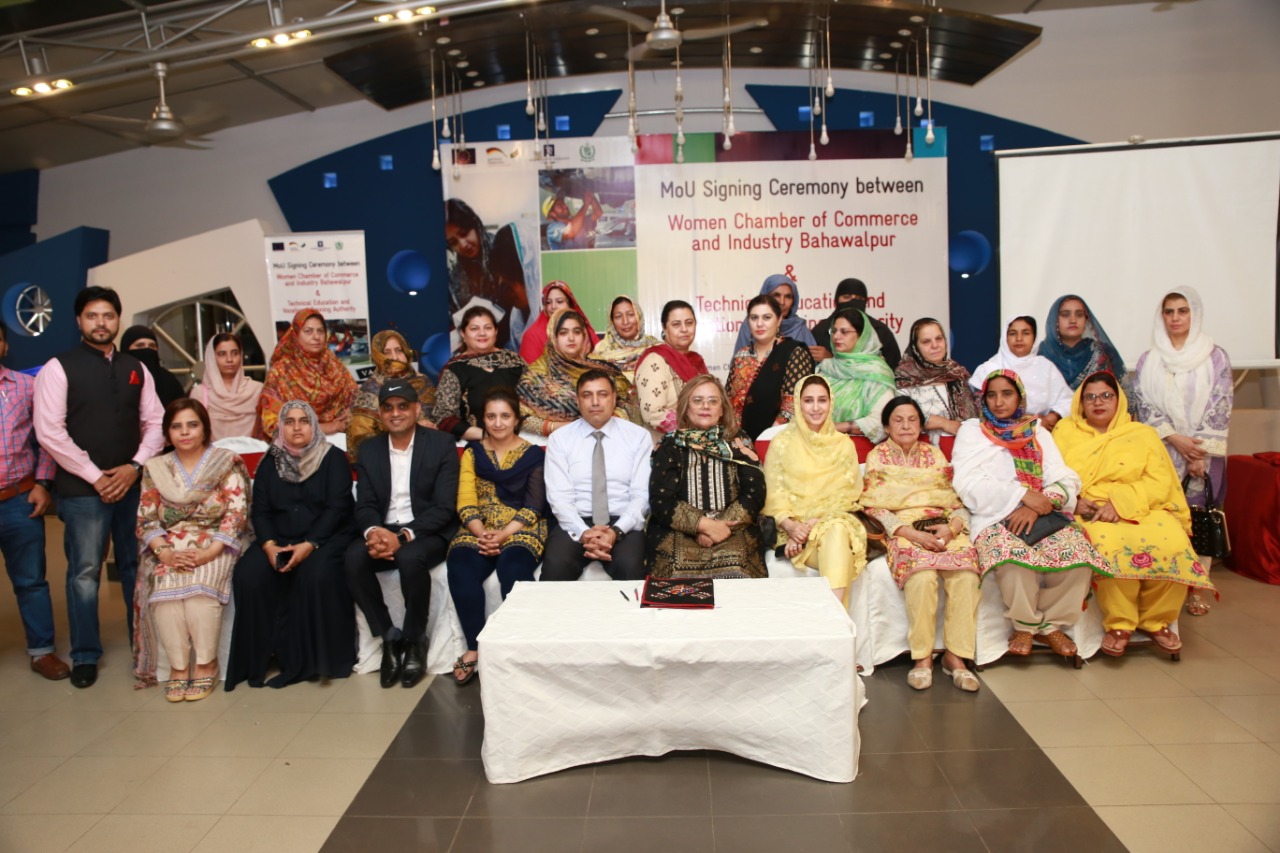 Speaking at the occasion Founder President Women Chamber of Commerce and Industry, Mrs. Shireen Arshad Khan, said, "Workforce trained through technical and vocational education can prove beneficial for quality production to provide economic gain and reduce production cost." She applauded the efforts of Punjab TEVTA to engage private sector in TVET which provides employable skills to youth particularly women.
General Manager Human Resource TEVTA Punjab Mr. Rao Rashid Ali, said that the collaboration of private sector to provide on-the-job training and advising on curriculum development can enable substantial reform in the TVET sector and fulfil the industry's specific human resource needs. He also underlined the role of National TVET Skills for All Strategy launched by federal government for creating the labour force that can contribute to the nation's socio-economic development.
The initiative has been supported by the TVET Sector Support Programme which is funded by the European Union and governments of Germany and Norway. The programme is implemented by GIZ, NAVTTC, TEVTA, PVTC and several private sector partners at federal and regional level to promote reforms in the TVET sector.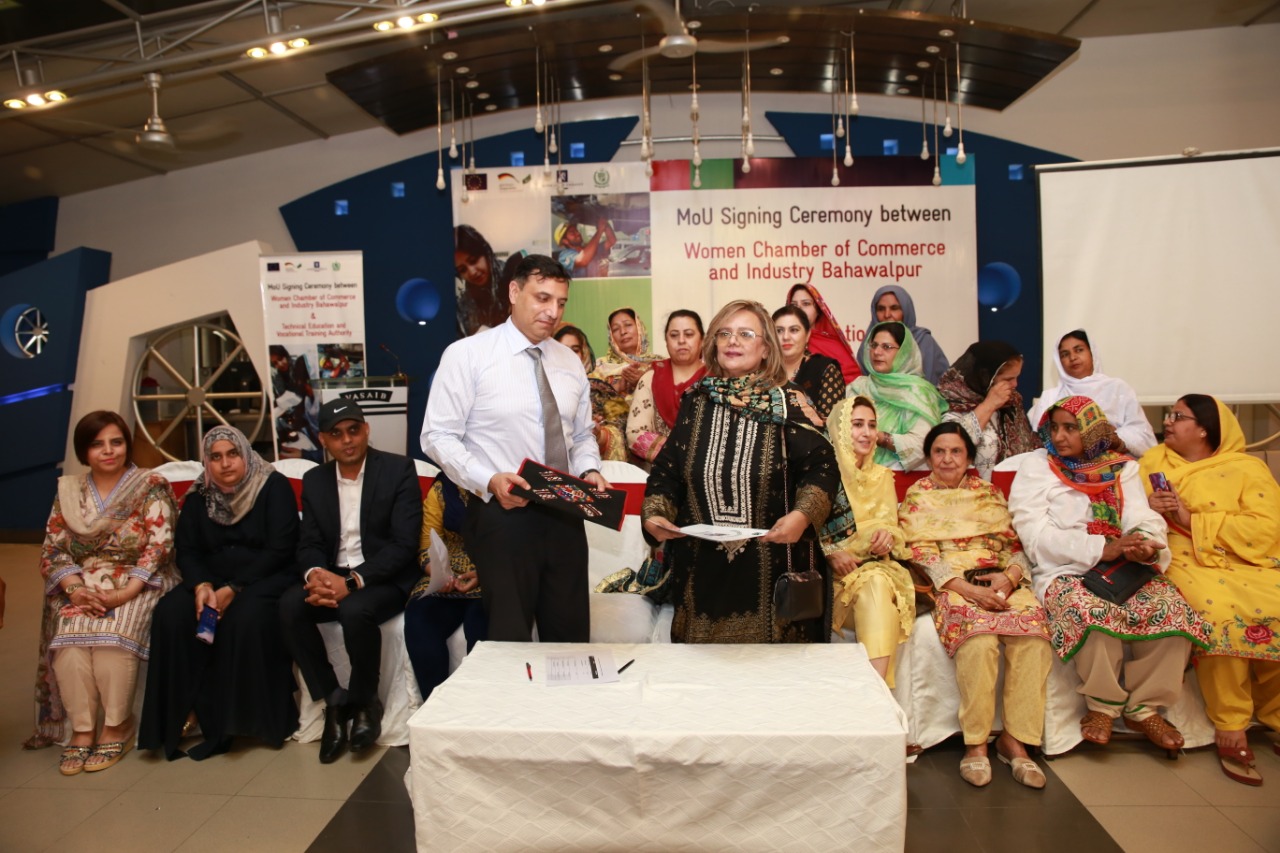 .