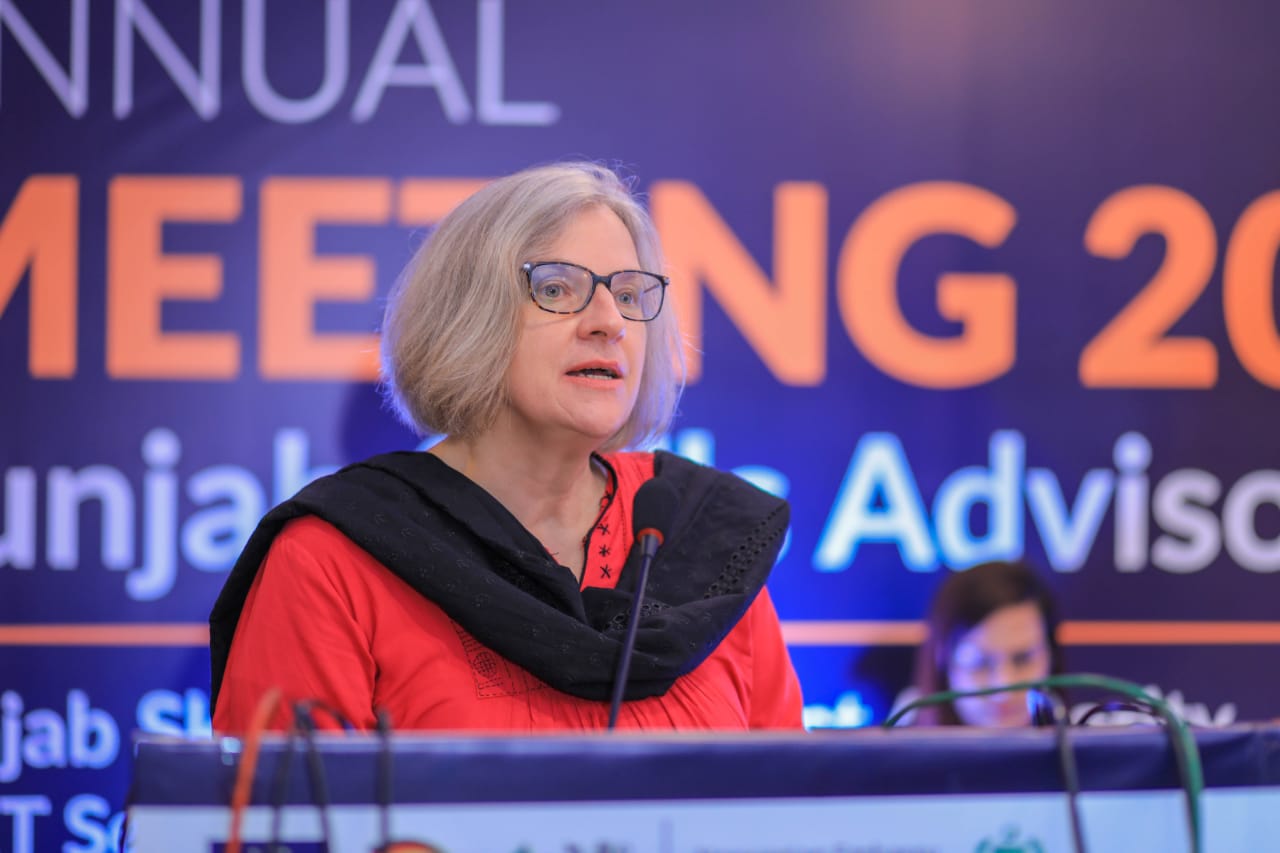 Lahore March 29, 2022: Punjab Skills Development Authority (PSDA) in collaboration with the donor-funded TVET Sector Support Programme (TVET SSP) organized the annual meeting 2022 of the Punjab Skills Advisory Forum on 29th March 2022.
Punjab Skills Advisory Forum was constituted in 2017 by the Industries, Commerce, Investment, and Skills Development Department Punjab with the support of the TVET Sector Support Programme which is funded by the European Union (EU), the German Federal Ministry for Economic Cooperation and Development (BMZ) and the Royal Norwegian Embassy. The Punjab Skills Advisory Forum was established with the goal of bridging the gap between stakeholders from the public and private sectors participating in TVET through advocacy and awareness, providing strategic guidance for TVET programme implementation, discussing broad strategic and policy issues, and overseeing the progress of TVET sector reform in Punjab.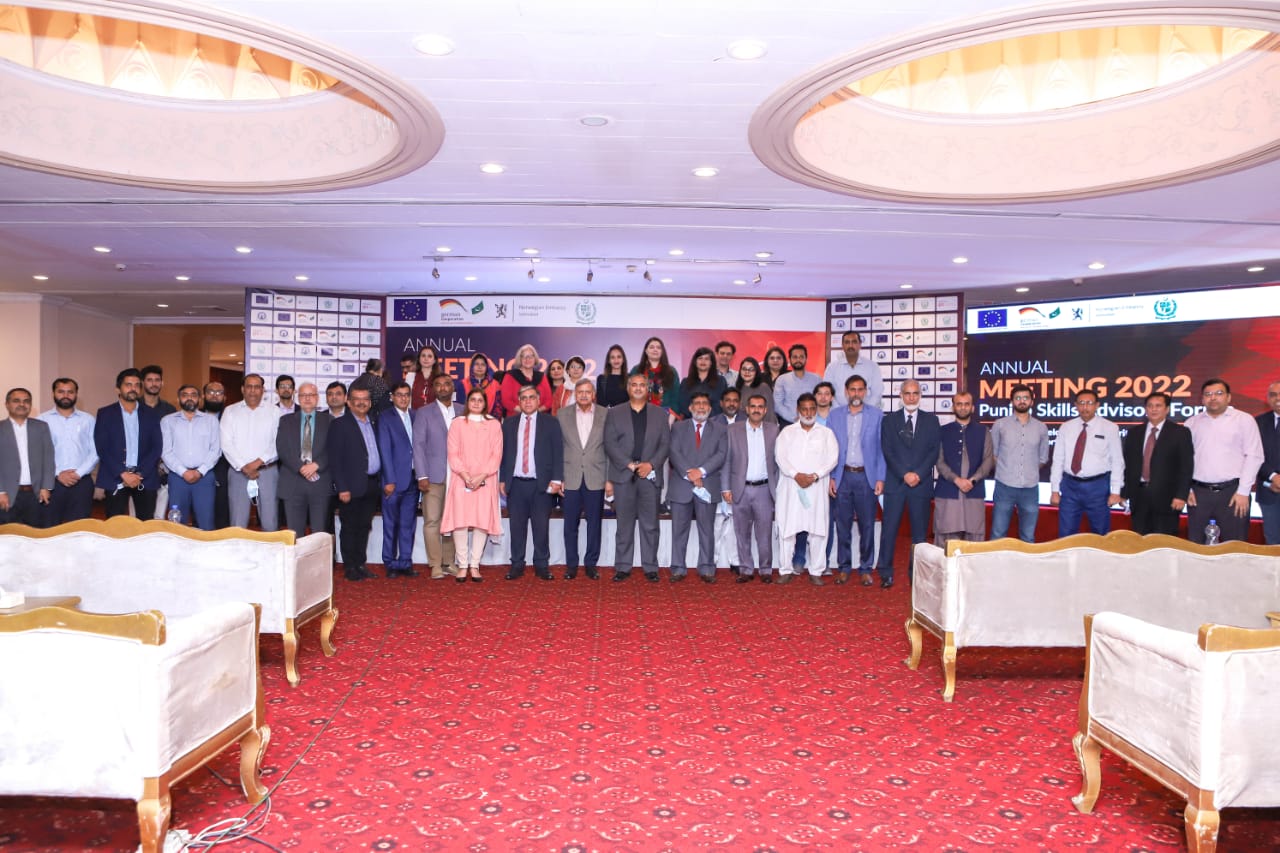 The Annual Meeting of this forum was attended by Chief Guest Director General Punjab Skills Development Authority- Mr. Moazzam Iqbal Sipra, Head of TVET SSP Ms. Iris Cordelia Rotzoll and many public and private stakeholders.
In the welcome address, Director General PSDA said, "we are here to recognize and promote the best technical and vocational education and training (TVET) practices of Pakistan and to create awareness about the significance of TVET especially for the youth to meet the needs of job market around the globe."
In her remarks, Iris Ms. Cordelia Rotzoll – Head of TVET SSP exclaimed with pleasure that "I see great potential in this forum where achievements of TVET sector in Punjab are shared on yearly basis and our people can take the best benefit from the opportunities being discussed in the meeting and implemented in the TVET sector. I congratulate you on this successful annual meeting and look forward to seeing the fruitful results of the policies being designed for the implementation of these reforms and building a proper channel for public and private partnership."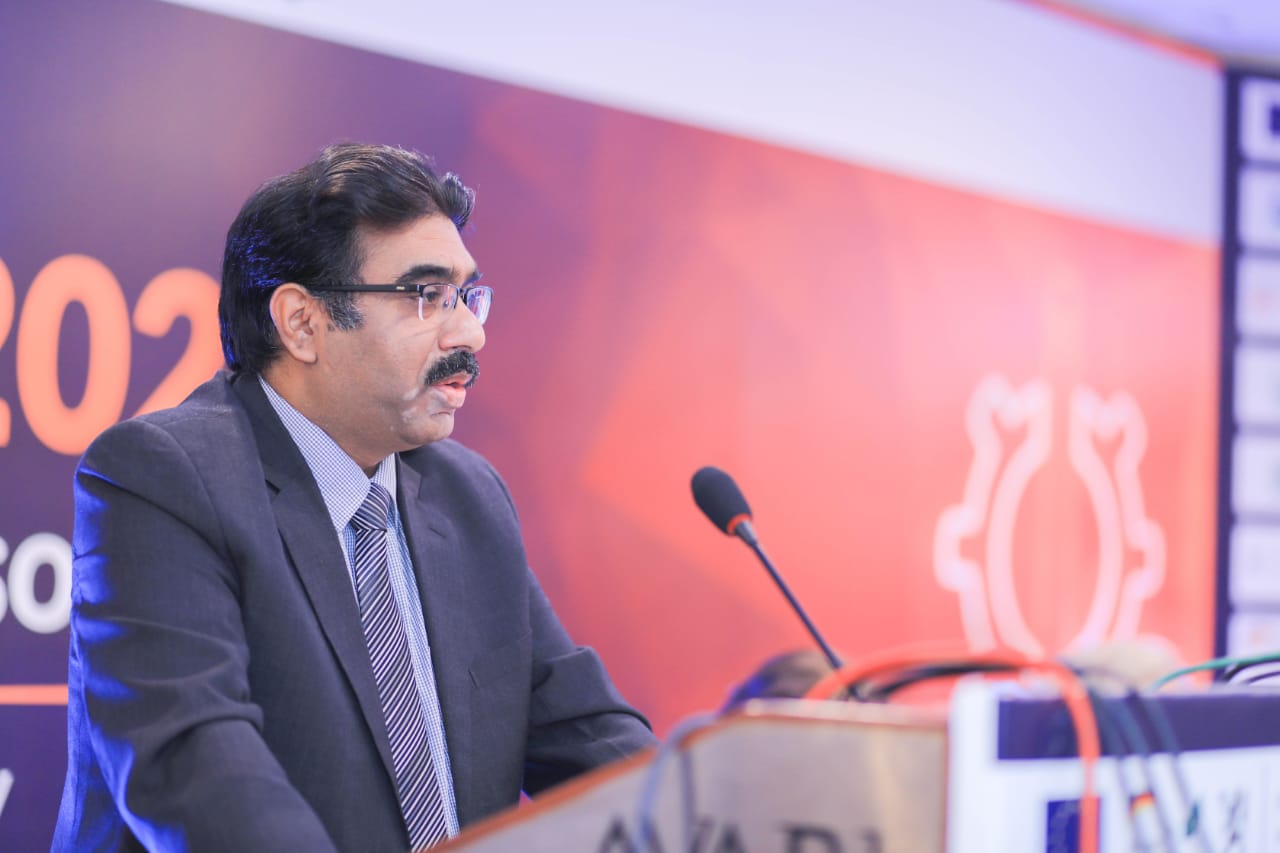 This annual meeting of the Punjab Skills Advisory Forum was held after more than 2 years due to COVID-19. The meeting also provided a platform to gather ideas, inputs, and expectations on the key topics in the TVET sector like reintegration of returnees, green and digital skills. The Meeting was attended by the Business and Industry Associations (chambers, associations, forums), leading employers from major economic sectors, allied departments, training providers (TEVTA, PVTC, PSDF, SMEDA, TUSDEC etc.), NAVTTC regional office Punjab, qualifications awarding bodies (PBTE, TTB, PVTC) and International donors/technical agencies working in Punjab (GIZ, JICA etc.)