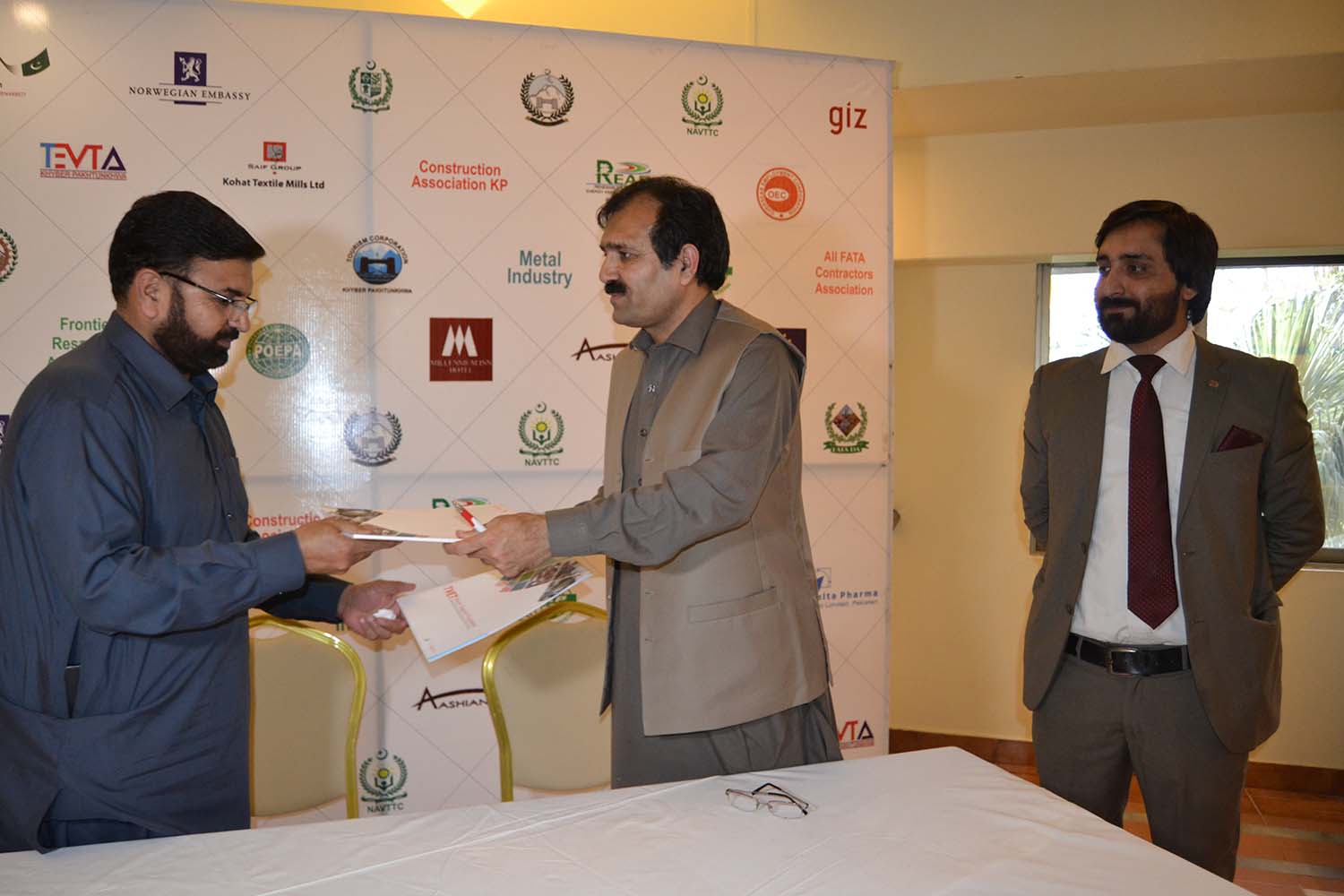 Peshawar March 26, 2019: The Government of Khyber Pakhtunkhwa consider investment in vocational training as key to enable young men and women to contribute in the socio-economic uplift of the province, said the provincial minister for Finance Mr. Taimoor Khan Jahgra here on Tuesday.
Speaking at the annual meeting of the Khyber Pakhtunkhwa Skill Advisory Forum, the minister said Technical and Vocational Education and Training (TVET) is the key to provide quality human resource in demand-driven areas according to the industry's requirement.
The KP Skills Advisory Forum has been established by the Department of Industries, Commerce and Technical Education in 2017 to promote public-private partnership among relevant TVET organizations from the government sector.
The forum is supported by the TVET Sector Support Programme, which is funded by the European Union and the governments of Germany and Norway.
The forum provides opportunity to the stakeholders from BIAs and chambers to highlight the latest skills demands and changing trends required among the skilled youth. The technical working groups under the forum work upon the development of curriculum according to industry's requirement and discuss the progresses, challenges and opportunities pertaining to TVET programmes and labour market and provide solutions. The forum also advocates partnership among public and private institutions and the paradigm shift from the traditional methods of training and vocational education to Competency Based Training & Assessment (CBT&A).
The minister further said that Khyber Pakhtunkhwa (KP) government is ready to provide its all-out support to the private sector for their technical input to improve the TVET sector in the province and work in collaboration with private sector for the promotion of employment.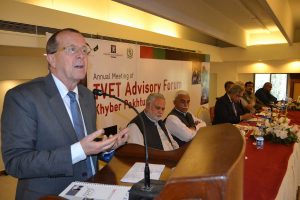 Speaking at the Ceremony, the German Ambassador to Pakistan H.E Martin Kobler appreciated the idea of establishment of TVET advisory forum. He said that Pakistan needs to reach out to the private sector community on all levels so that direct interest of private sector can be developed in Skills training design and delivery.
Syed Javed Hassan, Chairman NAVTTC strong urged on the industry linkages and said that this guarantees better employment prospects for the learners. He also highlighted various aspects of recently approved National Skills for All Strategy and urged the provincial government to allocate resources for upscaling the reform measures in the province. Speaking at the occasion Managing Director KP TEVTA, Engr. Sajjad Ahmed said that the need of providing youth with market-led technical education and vocational training (TVET) is the need of the time and TEVTA is working to fulfil this need. He mentioned that KP is the first province in the country which has shifted its complete technical education and training from traditional system to the Competency Based Training (CBT) system which is latest best practice according to international benchmarks.