ISLAMABAD, February 21, 2019: The provision of demand driven technical and vocational education and training (TVET) among youth is termed crucial for the sustainability of China Pakistan Economic Corridor (CPEC).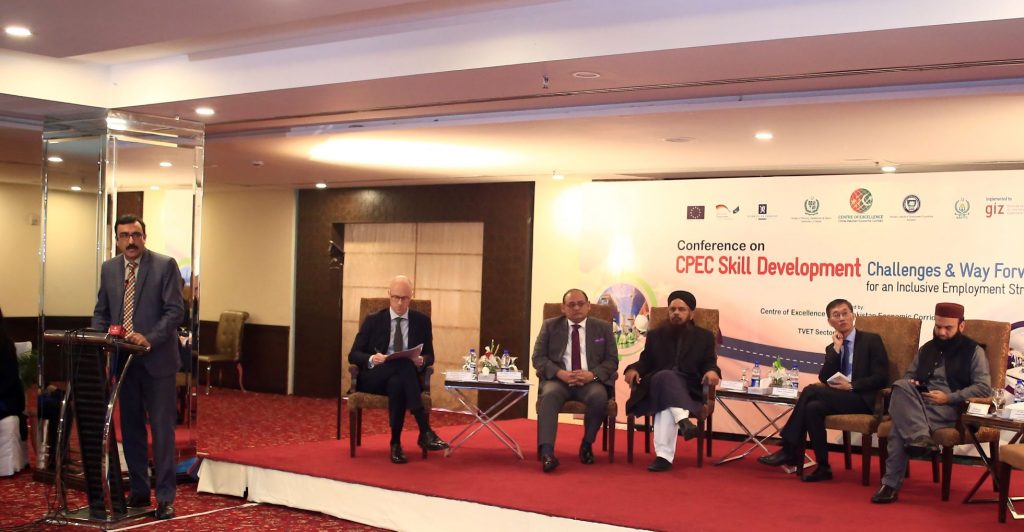 This was the crux of the discussion at a one-day conference on "CPEC Skill Development: Challenges & Way-forward for an Inclusive Employment Strategy" organized by the Centre of Excellence for CPEC (CoE-CPEC) here on Thursday.
The CoE-CPEC is a joint initiative of Pakistan Institute of Development Economics (PIDE) and Ministry of Planning, Development and Reform.
The conference marked the initiation of a research on "Employment opportunities in special economic zones under CPEC", which the CoE-CPEC is conducting with the support of the TVET Sector Support Programme, which is funded by the European Union and the governments of Germany and Norway.
The chief guest of the conference H.E Yao Jing, the Chinese ambassador to Pakistan appreciated the idea of organizing such a conference to look upon the challenges and opportunities linked with CPEC and its connection with skill development.
Mr. Jørn W. Pedersen, first secretary development, Royal Norwegian Embassy at Islamabad said that this initiative is need of the hour keeping in view the reform process in the TVET sector in Pakistan.
Chairman National Vocational and Technical Training Commission (NAVTTC) Syed Javed Hasan while speaking to the audience said that the skilled workforce development is the priority agenda of the present government and a roadmap has been created in this regard.
He was of the opinion that demand driven courses need to be developed for increasing the job opportunities to young population, adding that NAVTTC is ready to collaborate with ministry of planning and reform and other stakeholders to spearhead the process.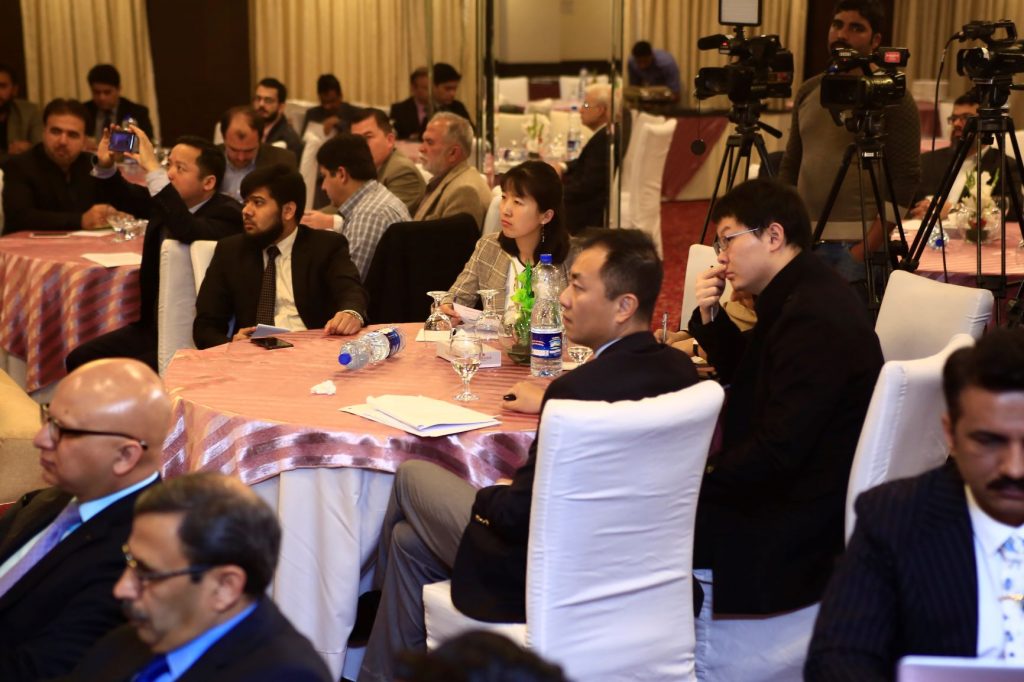 Mr. Hassan Daud Butt, Project Director CPEC, Ministry of Planning, Development & Reform in his address said that the government is committed to aligning technical skills training offered in TVET sector with industrial demands including emerging human capital needs of CPEC project.
Executive Director NAVTTC Dr. Nasir Khan in his speech at the inaugural session of the conference said that NAVTTC has created a special CPEC job portal so demand and supply can be met through this portal and urged the chinese companies to join hands with NAVTTC in this regard.
Dr. Asad Zaman, Vice Chancellor, PIDE delivered the opening remarks while Dr. Abdul Jalil, Executive Director, CoE-CPEC shed light on the objectives of the conference and need for this study.
The inaugural was followed by panel discussions on learning from early harvest CPEC projects and way forward to demand-driven skill development, potential industrial relocation in CPEC Special Economic Zones (SEZs) and role of NAVTTC and TEVTAs in delivering demand driven skills for CPEC SEZs.