Quetta, February 6, 2019: The German ambassador to Pakistan H.E Martin Kobler here on Wednesday emphasised the importance of workplace-based vocational training, saying it equips the learners with employable skills that are demanded in the job market.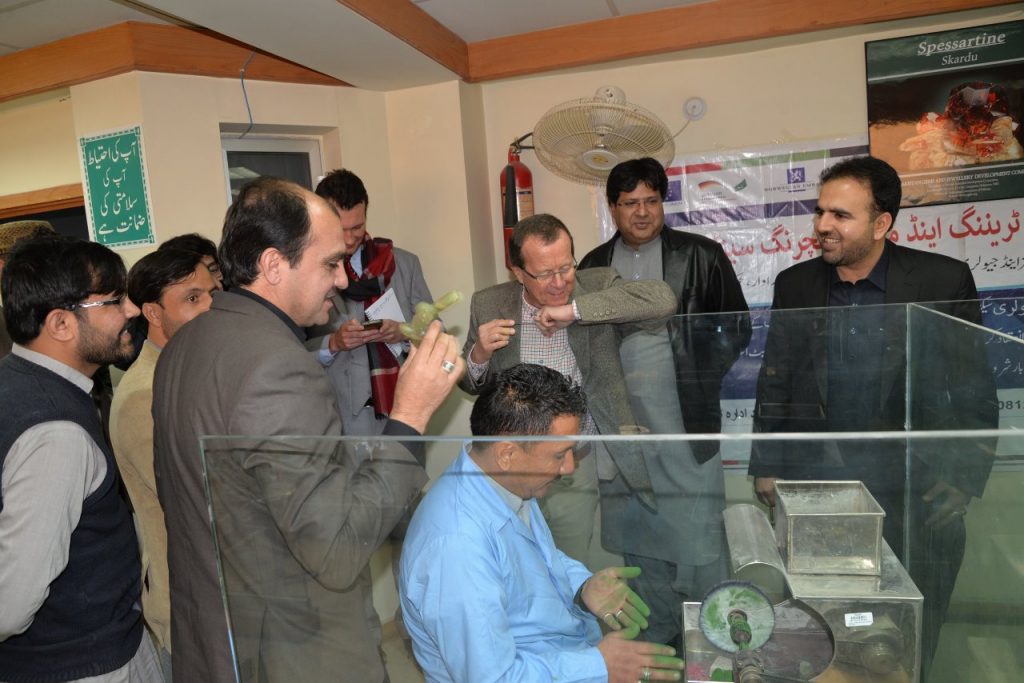 He said this while visiting the Gems & Jewellery Training and Manufacturing Centre (GJTMC), which is offering a special training programme in the areas of gems and jewellery manufacturing. The training programme, delivered under Competency Based Training (CBT) model, is supported under a special fund that has been constituted by the TVET Sector Support Programme.
On this occasion, the German ambassador was briefed that the trainees under the workplace-based training' initiative go through the training that are demanded by the local industry. He was further informed that apart from providing vocational training, the GJTMC also link the trained workers in this sector with the industry.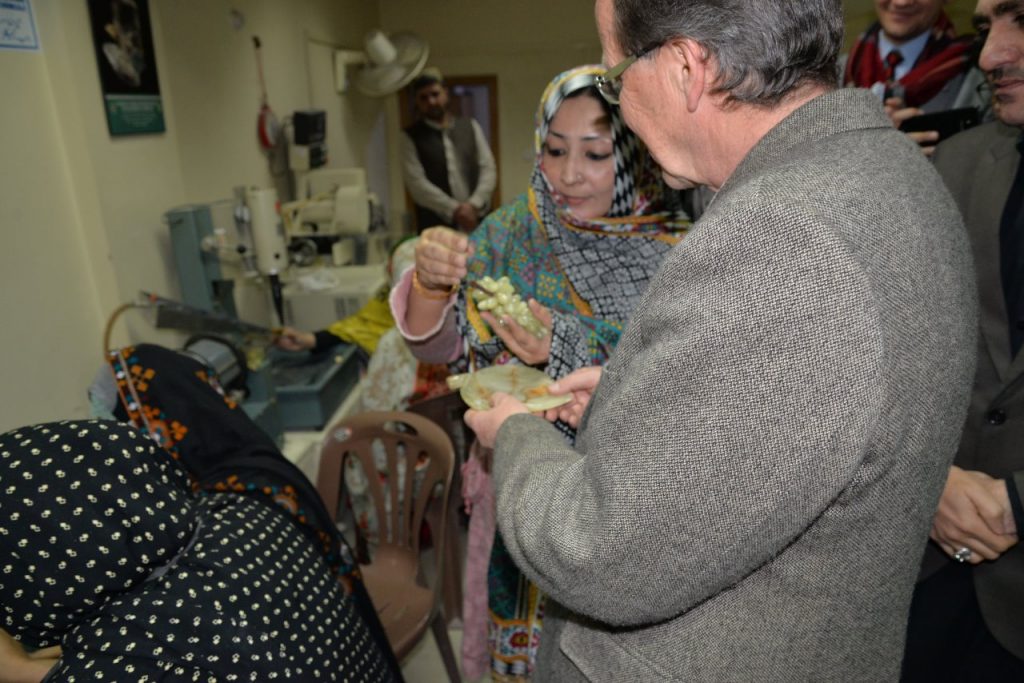 The initiative of 'Workplace-based Training' is an extension to the earlier initiative of 'German Pakistan Training Initiative (GPATI) launched in 2013 with the support of German Government in Karachi and Lahore. The initiative promotes partnership between training institutes and industry for providing trainees exposure and learning of real world of work for better employment and entrepreneurial opportunities.
Under the current initiative, a total of 18,000 men and women are being trained in Sindh and Balochistan. This initiative is supported through a fund constituted by the TVET Sector Support Programme, which is funded by the European Union and the governments of Germany and Norway.