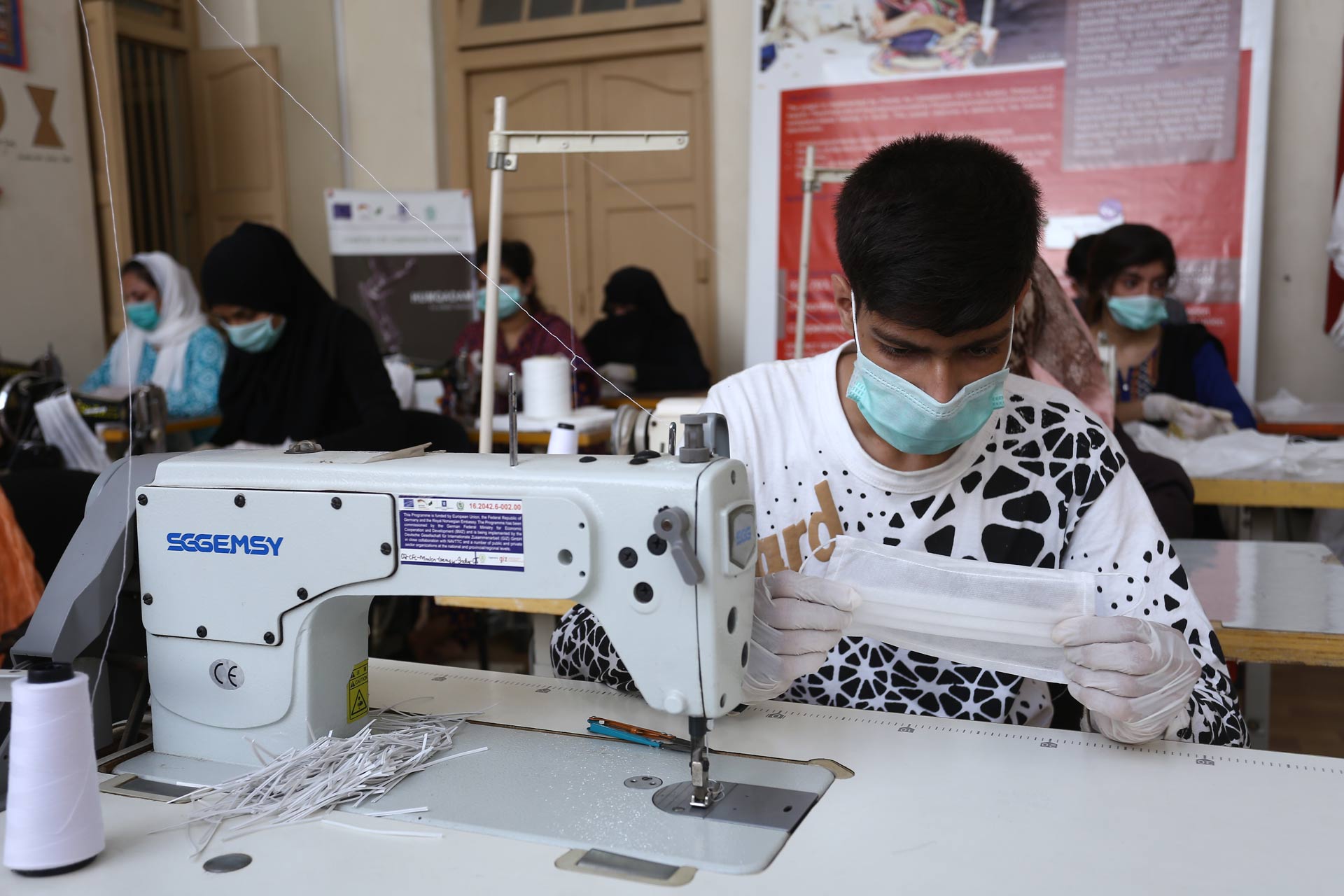 Story of a young boy who helped healthcare staff of Sindh-Pakistan in times of COVID-19
Hailing from a sub-urban area of Karachi, Raheem Gul is a young boy from Lyari, and is an enthusiastic learner. Raheem's father is a hairdresser and wishes for his son to complete his formal and skill-based education to secure his career. Raheem is studying commerce in his formal education and aims for learning skills to combine his formal education of business and commerce to start his own business in future.  Raheem applied for dress-making course at "Humqadam" a training project offered by Charter for Compassion. He enrolled in this program in 2019 October and has completed his tenure of six months competency-based training in April 2020. Right in the midst of his final workplace-based training phase, the Corona Virus outbreak caused complete lockdown in his city, harming access the workplace for completion of his training. But then a ray of hope raised when he was informed by his instructors that his institute will be involved in producing PPE suits and masks for the healthcare staff in Sindh. During his training, Raheem was busy in making health safety kits and fabric masks for healthcare professionals of Sindh under the umbrella of TVET Sector Support Programme. 
Raheem feels happy to be the part of this initiative, though working during the lock down scenario was not a bed of rose for him. He wishes that the Corona virus ends soon so that he can join level-3 of training programme in order to polish his skills of dress-making before starting his own business. He is confident that he will be a helping hand for his father in earning a quality life through a stable revenue stream once he is able to utilize dress making skills and start his own small business of dress making.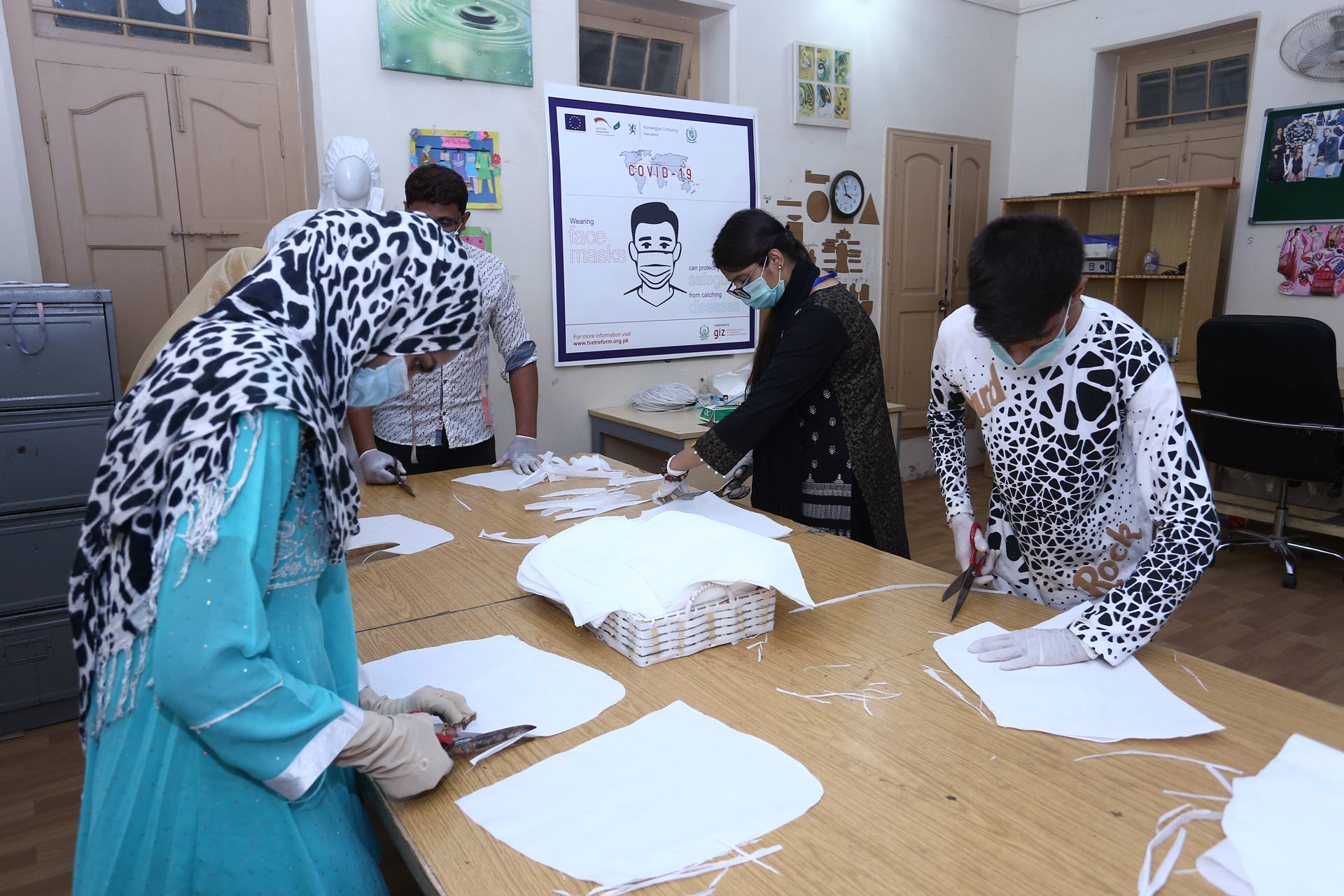 TVET Sector Support Programme handed over 50,000 Personal Protective Equipment (PPE) kits and 40,000 surgical masks to the government of Sindh. The items were produced under a special initiative of the programme to support the Government of Sindh in addressing challenges in the healthcare sector during COVID-19. The PPE kits and surgical masks were produced by 40 young women and 35 young men who received competency-based training for dress-making under the 'Humqadam' project. This special practice-oriented training was introduced to provide semi-skilled labour, affected by the lockdown, a much-needed opportunity to further improve their skills and engage in an income-generating and social support activity.