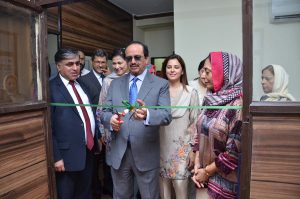 Lahore, September 15, 2018: The career counseling and job placement centers would pave way for the provision of better employment opportunities among youth as they will serve as information hub for employees and employers keeping in view the market demand.
National Vocational and Technical Training Commission (NAVTTC) has Supported Women Chamber of Commerce and Industries in Lahore for the establishment of a Career Counseling and Job Placement (CC&JP) in their training institute offering Competency Based Training (CBT) courses on Customer Services and Office Management for female. The CC&JP center will bridge the gap between jobseekers and employers and will facilitate acquiring suitable job opportunities.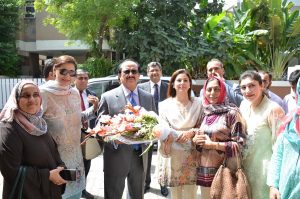 Speaking at the inaugural ceremony, Executive Director Zulfiqar Ahmed Cheema said that this CC&JP center will be linked to the National Skills Information System (NSIS) which an integrated platform for job seekers and employers. "The Center will not only help trainees in job search but also assist in learning basic skills of interview and presentation', Cheema said.
The CCJP centers are established by the National Vocational and Technical Training Commission (NAVTTC), Technical Education and Vocational Training Authorities (TEVTAs) and Punjab Vocational Training Council (PVTC), supported by the TVET Sector Support Programme which is funded by the European Union and the governments of Germany and Norway and implemented by the Deutsche Gesellschaft für Internationale Zusammenarbeit (GIZ) GmbH.
These centers have latest IT facilities as well as career counselors for supporting the trainees and pass outs to reach at their desired career. A dedicated team at CC&JP centers will extend services to the skilled workforce in finding jobs in both national and international job markets through national level job portal.