Karachi, April 26, 2019: The National Vocational and Technical Training Commission (NAVTTC) has established a model career counselling and job placement center at the Regional Office in Karachi for the facilitation of the youth on career counselling and job search. The center will facilitate graduates from the technical educational and vocational training (TVET) to look for better career and contribute towards fulfilling the skilled human resource requirement of the industry.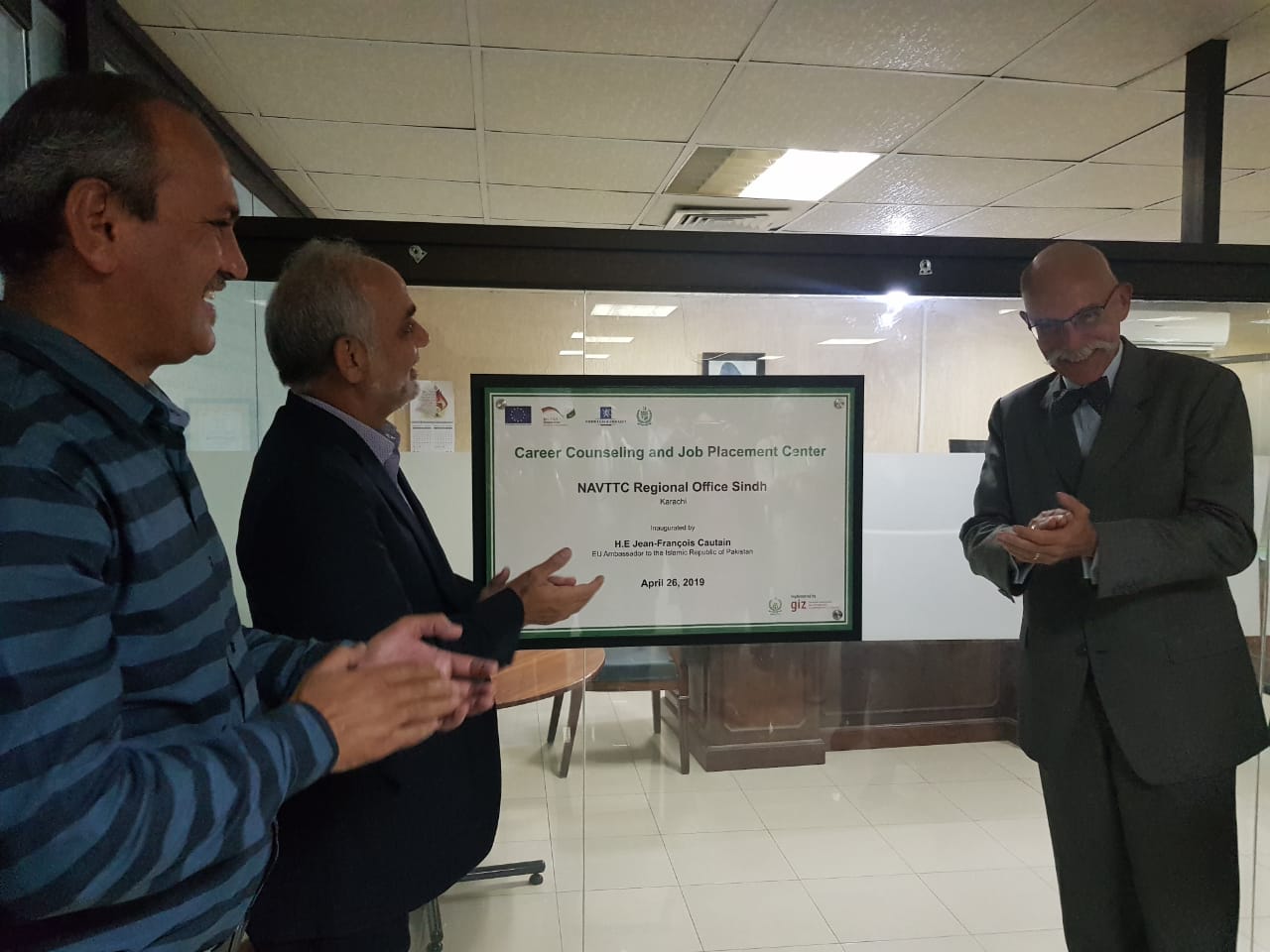 The model center was formally inaugurated by ambassador of the European Union to Pakistan Mr. Jean Francois Cautian. Speaking at the ceremony, his excellency Mr. Cautian said that the career counseling and job placement center will play a substantial role towards provision of better job prospects to the youth in Pakistan.
This initiative has been supported by the National Vocational and Technical Training Commission (NAVTTC) and TVET Sector Support Programme, which is funded by the European Union and the governments of Germany and Norway. Similar career counseling and job placement center have been established or upgraded in various cities of the country. These centers are fully equipped with the digital facilities to and trained career counsellors to facilitate trainees in respective areas. Centers are connected to the national skills information system to provide TVET trainees access to the national level employment database. Trainees can search employment opportunities at www.jobplacement.gov.pk.
Syed Javed Hassan, Chairman NAVTTC appreciated the idea of job placement and career counselling centers while highlighting the needs of extensive outreach to the masses for raising awareness on such facilities. Dr. Nasir Khan, Executive Director NAVTTC said that NAVTTC through these centers is providing TVET trainees an opportunity to plan their career and learn appropriate skills according to market demand.