QUETTA, July 28, 2016: Balochistan Technical Education Vocational Training Authority (BTEVTA) has introduced the Competency Based Training (CBT) in its sixtechnical training centers.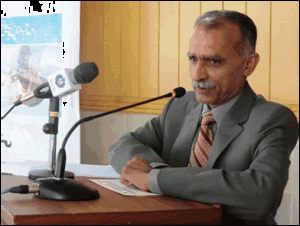 The BTEVTA is provincial apex body to regulate, finance and promote skills sector in the province has piloted the CBT courses in six of its vocational training institutes under an ongoing pilot initiative with the assistance of the TVET Reform Support Programme, which funded by the European Union and the governments of the Netherlands, Germany and Norway.
"The replication of the CBT courses to other institutes is in progress, as so far a number of TVET institutes run by the private sector have also indicated their interst to adopt this new approach of training skilled workforce," says Dr. Kahoor Khan, Secretary, Balochistan TEVTA said this while briefing media persons at Technical Training Center, Quetta, one of the CBT courses offering centers, here on Thursday.
The introduction of CBT is an important element of the National Skills Strategy (NSS), which is the basis of the ongoing nation-wide TVET sector reform in Pakistan.
Private sector's engagement in the planning and delivery of technical education and vocational training (TVET) is a key and that is why the Balochistan TEVTA is introducing CBT training courses, which links the training to the market needs, opined Mr. Zamran Marri, Director, Balochistan TEVTA.
Initially the CBT courses are being offered in eight trades which include Beauty Therapy, Computer Operator, Web Designing & Development, Auto-Cade, Graphic Designing, Heating & Ventilation, AC, Solar Panel Installation, Plumber Solar Panel water Heater installation etc.The duration of these new special training programmes ranges between 6-12 months.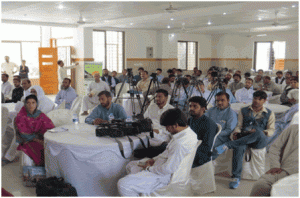 He said industry being the beneficiary of the CBT programme is engaged not only in setting occupational standards, curricula, but also its input is part of the assessment of the trainees. He hoped that the CBT approach will be helpful in creating a paradigm shift in the way vocational training is delivered in Pakistan.
Director General Industries Ms. Saira Attah, Deputy Program Coordinator, TVET Reform Support Program Raja Saad Khan were also present there.