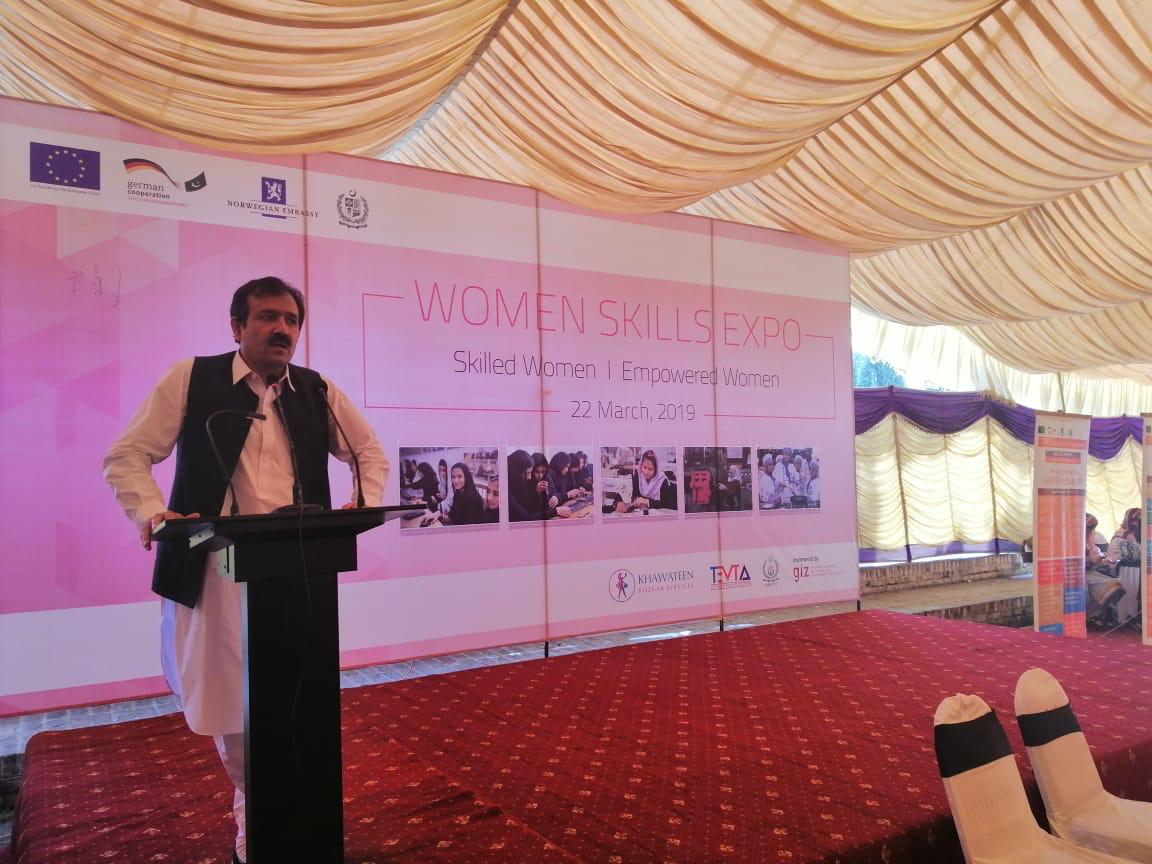 Peshawar March 22, 2019: Speakers at a skill expo here on Friday have advocated the need for increasing the opportunities for women to learn employable skills substantially.
They gave this call at a one-day women skill expo organized by the Technical Education and Vocational Training Authority (TEVTA) KP in collaboration with the TVET Sector Support Programme, which is funded by the European Union and the governments of Germany and Norway.
The event was attended by a large number of women entrepreneurs, senior government officials and female trainees from various TVET institutes of Peshawar. The main objective of the event was to highlight the importance of vocational training with focus on women participation.
Managing Director KP Technical Education and Vocational Training Authority (TEVTA) Engr. Sajjad Ali Shah, Assistant commissioner of Peshawar Sara Rehman, Misbah Faiz of the Khwateen Rozgar Service, Wafa Wazeer of Zamong Jowand spoke on the occasion.
The speakers at the inaugural session of skills expo emphasized the need for making the skills training through practical learning inclusive for women to produce qualified workforce for the industry. The skills expo featured several women entrepreneurs and skilled women graduates who shared their success stories and showcased their work.
The speakers termed the skill development as key priority of the province to provide maximum jobs among young people including women. They suggested provision of quality training and skills to the learners so that they can meet the international standards. They also stressed the need for increasing the number of opportunities of skills training for women.